Sparkling Wines
Sparkling wine of excellent quality and value is produced all over the world, offering a serious regional alternative to champagne. Mas Macia and Conde de Caralt both produced excellent Cava fom Penedes, Spain. Spumante and Frizzante Prosecco are sourced from Ca' Morlin in Trentino, Italy; both full of vibrant fruit. Cremants are bottled at a lower pressure and provide a deliciously drinkable option. Cremant de Loire from Aureous, Cremant de Bourgogne from Aladame, Creamant d' Alsace from Sorg, Cremant de Limoux from Antech are all excellent example of their type. From Australia comes the amazing Great Western Brut offering such value; in the Victorian Pyrenees Taltarni produce Brut Tache with few rivals of its quality. Cloudy Bay's Pelorous is always well received by consumers and critics alike!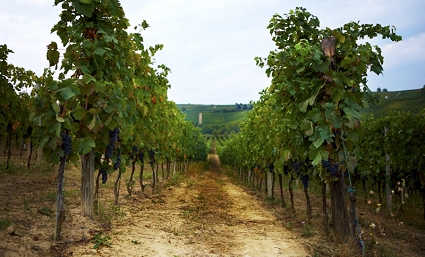 Displaying 1-10 of 30 results.
A great alternative to Prosecco, from Veneto made in the Charmat method of tank fermentaion from the grape variety Durello. Citrus and gently floral aromas lead to a very fresh and zippy palate with crisp green apple and lightly honeyed characters. A refreshing and approachable style of fizz - yet with texture and depth underlying the bright fruit.

From selected vineyard parcels in Treviso, hand harvested and with a cool fermentation. A clean, fresh, citrus nose with a broad palate of lush elderflower fruit.

The Casanova family have a 60ha estate planted with classic Parallada Macabeo and Xarello. A wonderful green apple nose with an opulent, almost tropical fruit palate.

A full flavoured semi-sparkling dry and fleshy red wine with fresh raspberry fruit, on the nose it shows pleasant and persistent red fruits notes and violet scent. Fleshy on the palate with a rich harmonious body and fresh raspberry and blackcurrant aromas.

Traditional method, 100% piquepoul blanc. Pale yellow with green highlights in colour , fine clean bubbles on the cordon. Fine and discreet on the nose, with fresh white fruit aromas then dried fruit appearing after aeration. A soft attack of the palate, refreshed by a delicious lovely pearly texture, slightly toasty hazelnut aromas followed by a delicate bitterness characteristic or Piquepoul.

The thoroughbred name of Saumer and a high class wine. A blend of Chenin Blanc, Chardonnay and Cabernet Franc with two years bottle age. A deep, creamy, white fruit nose with a citrus yeasty palate.

This is a ripe, full Cremant de Loire Rose from a top producers in Saumur. Bright, crisp red currant fruit on nose and palate.

A stunning and unusual aperitif. 100% Chenin Blanc, bottled at low pressure. Delicious dried apple and apricot fruit with creamy yeasty notes.

The best Cremant d'Alsace we have found! Bruno Sorg Senior has long produced this excellent creamy, citrus fizz from Pinot Blanc, Pinot Gris and Chardonnay. All elderflower and elegance.

From a 25ha family domaine located in the Jura between France and Switzerland. 100% Chardonnay witth 15 months on lees. Rich, deep, creamy peach and pear fruit.