Pudding Wine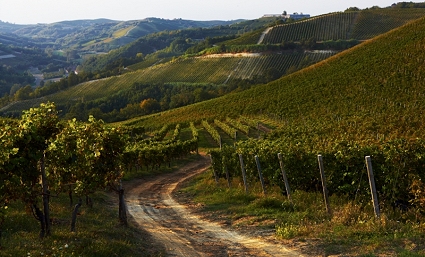 A perfect pudding deserves a perfect pudding wine! Fortunately, our list is blessed with some excellent wines from growers of renown. Our classic Muscat de Beaumes de Venise from Rhone, France is sourced from Domaine de Durbans and Domaine de Bernadins. From Monbaziallac Domaine de Grange Neuves make delicious wine, the Pacherenc du Vic Bilh from Alain Brumont is heavenly and Charles Hours in Jurancon is a great grower. From Italy Aldo Conterno produces the rare Brachetto d' Aqui, G.D. Vayra makes delicious Moscato d' Asti and Pieropan sublime Recioto di Soave. The quirky Andrew Quady make the modern classics of Elyssium and Essencia from California and the Delheim Estate in South Africa create the award winning Edelspatz Rhine Riesling. Keith Tulloch and De Bortoli are two wonderful producers of Semillon from the Hunter in NSW, Australia and the Crown Estate in Hungary produce outstanding Tokaji.
Displaying 1-10 of 13 results.
A nose of intense lemon curd, marmalade, and orange peel with fragrant honeysuckle notes. The palate has lots of ripe apricot and acacia honey characters with honeyed sweetness, well-balanced by a fresh citrus zest bite on the lingering finish.

100% Petit Manseng with sweet, succulent grapefruit and apricot fruit with clean, fresh acidity and a lingering finish. Perfect with fruit based desserts.

Perfumed, grapey and delicious, this elegant sweet wine has an excellent balance of sweetness and freshening acidity.

From a top producer of the AC, delicious apricot and honeyed fruit.

From a small family domaine in Bergerac, a delicious blend of Muscadelle, Semillon and Sauvignon Blanc. Golden, tropical fruit and fresh acidity.

An exceptional Sauterne of outstanding value from the Sichel family. A blend of 80% Semillon and 20% Sauvignon Blanc from 50 year old vines where Botrytis is encouraged to dehydrate the grapes. This Sauterne has been aged for 10 to 12 months.

From Caustaud-Maurins 17ha property within the village of Beaumes de Venise, a lovely wine with delicate almond and apricot flavours.

Made from the distinctive Orange Muscat by Adrew Quady of Califorina. Orange peel and orange flower character. Ideal for lighter puddings, cheesecake etc.

From the excellent cellars of Alain Brumont, a delicious pudding wine, made from Gros and Petit Manseng. Delicious flavours of honey, marmalade, citrus and spice.

This is a super ripe late harvest Gewurztramner from one of the best Coops in France. Full of tropical fruit and acidity.