Burgundy
Red Wines of Burgundy
Red Wines of Burgundy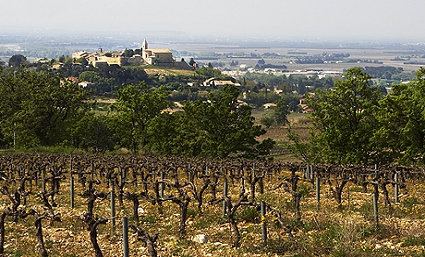 Pinot Noir based red wines of Burgundy are legendary, offering a combination of power, finesse, charm and structure that is unique in France and the world. A fragmented land of many communes and domaine, it has a plethora of negociants and growers. In Burgundy it is essential to "Know the growers and vintages"! Constant tasting and experience has allowed us to build a portfolio which offers a sense of place and value for money. The Cote de Nuits in the north provides great appellations and growers alike. Gevery-Chambertin from Vallet Freres and Domaine Marc Roy, Morey St Denis from Dujac Files et Pere, Confuron-Cotetidet's Chambolle Musigny and Marsannay from the trailblazing Sylvain Pataille. From the Cotes de Beaune we offer excellent Vallet Freres and Domaine Chanson, and Volnay from Henry Boillot. Terrific value from Cote Chalonnaise; Rully from Vincent Dureuil-Janthial proving to be a firm favourite year on year.
Displaying 1-10 of 10 results.
This Bourgogne Pinot Noir is a stunning entry point for Domaine Chanson and a great example of quality they are able to achieve. Made from grapes sourced from Domaine Chansons own vineyards in the Cote De Nuits and from selected plots in the Cote De Beaune.

1 hectare of 30 year old vines around the commune of Mercurey. Matures for 10 months in a combination of barrels (25% new) and stainless steel cuve.

From the village of Givry, one of the best known appelations in the Cote Chalonaise this stunning wine from Domaine Chanson is 100% Pinot Noir from soils of mixed limestone and clay.

From 40 to 50 year old Pinot Noir vines from the Prmier Cru Clos Du Roy vineyard in the Cote Chalonnaie. With 14 month oak aging this Mercurey from Domaine Tupinier-Bautista has an 11 hectare estate and shows the great value found in central Burgundy.

Produced from old vines, 65+ years in age. Wisps of menthol and the sauvage are present on the liqueur-like aromas of dark cherry and raspberry along with a background nuance of earth. This is an excellent vintage that should drink well both young and with half-a-dozen years of age.

2.6 hectares just below Les Cloux planted in 1967. The soils are slightly deeper and richer than Les Cloux.

Aromas of black and red summer berries, liquorice, light earth and baking spices. Smooth, with medium tannins; flavors of red berries, juicy plum.

This Volnay from Domaine Henri Boillot is made from grapes selected from five different Premier Cru vineyards across the Cote De Beaune. 100% Pinot Noir aged in 25% new oak.

Clos de la Justice is a walled single vineyard in Gevrey-Chambertin owned by Vallet Freres.

Les Caxetiers is a Premier Cru vineyard based in Gevrey-Chambertin that produces exceptional Pinot Noir. Another top wine from the great Vallet-Freres!