Burgundy
Red Wines of Burgundy
Red Wines of Burgundy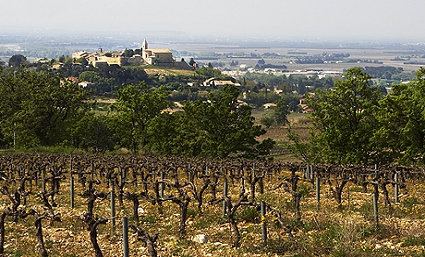 Pinot Noir based red wines of Burgundy are legendary, offering a combination of power, finesse, charm and structure that is unique in France and the world. A fragmented land of many communes and domaine, it has a plethora of negociants and growers. In Burgundy it is essential to "Know the growers and vintages"! Constant tasting and experience has allowed us to build a portfolio which offers a sense of place and value for money. The Cote de Nuits in the north provides great appellations and growers alike. Gevery-Chambertin from Vallet Freres and Domaine Marc Roy, Morey St Denis from Dujac Files et Pere, Confuron-Cotetidet's Chambolle Musigny and Marsannay from the trailblazing Sylvain Pataille. From the Cotes de Beaune we offer excellent Vallet Freres and Domaine Chanson, and Volnay from Henry Boillot. Terrific value from Cote Chalonnaise; Rully from Vincent Dureuil-Janthial proving to be a firm favourite year on year.
Displaying 1-10 of 10 results.
Produced by the excellent Bernard Vallet in a very good vintage. This is the house rouge of Vallet Freres. Fresh, juicy berry fruit.

1 hectare of 30 year old vines around the commune of Mercurey. Matures for 10 months in a combination of barrels (25% new) and stainless steel cuve.

The vines grow on several clay-limestone soils, producing a fully rounded wine, in which you will find energetic tannins, fruity aromas (raspberry), and spices.

Strawberry, red fruits, earthy leather and pepper.

Medium body and slighty dry, citrus, pear and green apple fruits with light oak and toast flavours

Aromas of black and red summer berries, liquorice, light earth and baking spices. Smooth, with medium tannins; flavors of red berries, juicy plum.

The perfectly ripened grapes of these 55-year-old vines produce rounded assertive tannins, with frank minerality, and a saline finish and the wild aromas of youth give way to a more complex expression (fruity and floral)

Classic Pinot with aromas of red berries, spices and a hint of vanilla. The palate is just as fruity with refreshing sour cherries, delicious red berries, crisp acidity and supple tannins. Drink now or keep for 5-8 years to see exactly what these wines can achieve with age.

Clos de la Justice is a walled single vineyard in Gevrey-Chambertin owned by Vallet Freres.

Les Caxetiers is a Premier Cru vineyard based in Gevrey-Chambertin that produces exceptional Pinot Noir. Another top wine from the great Vallet-Freres!