Vallet Freres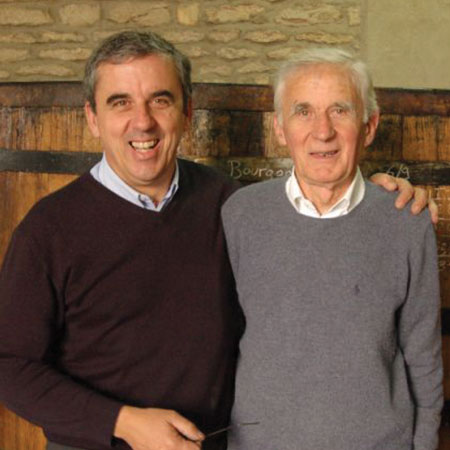 Founded in 1864 by Pierre Bourée, Vallet Frères is now in the hands of the fourth generation of the family, Bernard and Jean-Christophe Vallet. The family own holdings in Gevrey-Chambertin; the entire monopole vineyard of Clos de la Justice, Premier Cru Beaune Epenottes and Grand Cru Charmes-Chambertin. They are also négociants and source the best grapes from growers in other areas, with whom they have worked closely for decades. The Burgundies they produce are complex, fine and authentic examples of Pinot Noir and Chardonnay.
Displaying 1-7 of 7 results.
From the exceptional Cellars of Bernard Vallet, a wonderful Bourgogne Blanc with golden, yeasty, honeyed fruit and fresh citrus acidity.

Savoury, herbal notes on the nose with fine, spiced oak and a complex, expressive palate with steely minerality and long finish.

Classic Pinot with aromas of red berries, spices and a hint of vanilla. The palate is just as fruity with refreshing sour cherries, delicious red berries, crisp acidity and supple tannins. Drink now or keep for 5-8 years to see exactly what these wines can achieve with age.

Delicate sweet strawberry fruit, fresh acidity and a clean, vibrant palate. A restrained style, with elegance and a savoury, autumnal finish.

A fine nose, appealingly fresh with a certain nuttiness as well as some delicate spicy notes. A layered, well-rounded and elegant palate shows citrus flesh and plush acidity with a satisfying toasty finish. The expert balance between richness and fine minerality alongside a complex savoury character make this a beautifully poised and elegant wine.

Clos de la Justice is a walled single vineyard in Gevrey-Chambertin owned by Vallet Freres.

Les Caxetiers is a Premier Cru vineyard based in Gevrey-Chambertin that produces exceptional Pinot Noir. Another top wine from the great Vallet-Freres!