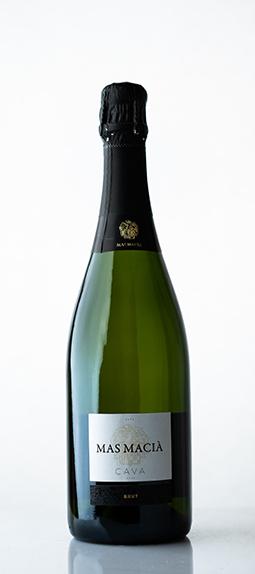 Mas Macia Cava Brut
Wine Description:
The Casanova family have a 60ha estate planted with classic Parallada Macabeo and Xarello. A wonderful green apple nose with an opulent, almost tropical fruit palate.
Producer Description
The Can Macià estate in Odena - around 50km north west of Barcelona and just 10km from the foothills of Montserrat - dates back 800 years and still belongs to the same family, of which Jordi Casanovas Bohigas is a direct descendant. He, together with his daughter Maria Casanovas Giró, run the winery and estate. Cava is king here. Mas Macià's first Cava was released in 1936, but much of their production was still sold to other Catalan producers. However, investment in the cellars in 2000 led to renewed emphasis on high quality estate-bottled wines - both sparkling and still.
The Can Macià estate has over 35 hectares of vineyard together with forest and wheat fields. The family also have the Can Batllevell estate of 54 hectares in Gelida (half-way between Odena and Barcelona) - where limestone soils and Mediterranean climate lead to early maturing grapes. These estates combined mean that the family have access to Macabeo, Xarel-lo, Parellada, Garnatxa Blanca, Chardonnay, Pinot Noir and Cabernet Sauvignon - with some vines over 50 years old.
At 450m altitude the estate is the second highest winery in the region, and at the very limit of Cava production.