Spain
Spanish White Wines
Spanish White Wines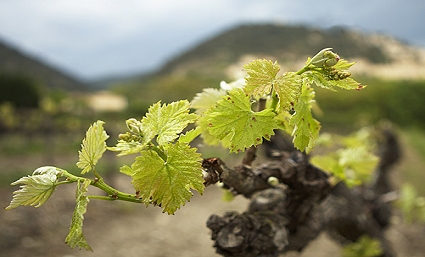 Spanish white wine is one the crest of a high quality wave. Producers using traditional varieties such as Viura, Verdejo and Macabeo allied to noble varieties such as Sauvignon Blanc and Chardonnay are creating wonderful, aromatic cool fermented wines. None typify this approach more than Bodegas Naia in fashionable Rueda and the excellent Bodegas La Val and Groupo Galiciano using the Albarinho variety in Rais Baixas. Traditional wines are represented by the full flavoured white Rioja of Bodegas Riojanas and the sublime white Rioja from Remelluri with nuances of white burgundy fruit.
Displaying 1-10 of 26 results.
Delicately fruity and floral nose with ripe peach and lemon. Nutty stone fruit characters are matched by a textural palate and clean, fruity finish.

Stone fruit and limey citrus aromas; with nectarine, subtle pineapple characters and a creamy mouthfeel. Gentle and well integrated oak.

Made from 100% Viura grapes cultivated in Rioja Oriental. A fresh, unoaked Viura with lifted floral and citrus notes on the nose. The palate has orchard fruits, ripe melon and zesty acidity on the finish.

Intense aromas of stone fruit, tangerine oil and citrus. A rounded and complex palate, with peach and apricot fruit and notes of grass and fennel. Textural, though bright and pure with a long finish.

Produced solely from Viura and given 4 months in American oak to mellow you get just the right balance between ripe tropical fruit and toasty brioche.

The wine is light yellow in colour with youthful hues. On the nose, it has tropical aromas of pineapple accompanied by white flowers and hay. On the palate, it has crisp acidity, characteristic of the Verdejo variety and a balanced, lively finish

Urbina Rioja Blanco is a pale golden yellow colour and has an aromatic, floral nose (acacia) with white fruit and citrus notes. The palate has flavours of apricot, peach and some pear notes with a subtle, elegant, slightly creamy and lingering finish.

Intense tropical fruit aromas with hints of pineapple, white flower and citrus. The palate has texture, minerality and balance with ripe stone fruit characters, a hint of orange blossom, crisp acidity and a lengthy finish.

The Casanova family have a 60ha estate planted with classic Parallada Macabeo and Xarello. A wonderful green apple nose with an opulent, almost tropical fruit palate.

This is a really wonderful Fino Sherry from a single Solera of 4-5 years of age. Fresh, fruity and alive with yeasty, nutty, savoury character. A perfect aperitif.