Spanish Red Wines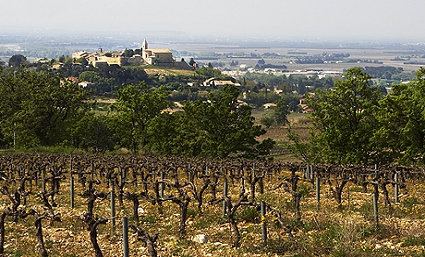 Tradition and innovation are easy bedfellows in the wine regions of Spain. As ever, we search for a combination of both styles to create our list, with quality character and value a must. The historic region of Rioja is well represented on our list with Bodegas Riojanas, Remelluri, Miguel Merino and our new star of Bodegas Martinez Lacuesta. Elsewhere, Juan Gil produces powerful and distinctive Monastrell from Jumilla. Binnissalem blaze a fine trail in Mallorca; with Bodegas Borsao in Campo de Borja, Huerta de Albala in Cadiz and Castell dei Remei in Coster del Segre adding colour and quality to our list.Cutting a dash is Jose Manuel Ortega with his fine Urban Ribera from Ribera del Duero.
Displaying 1-10 of 28 results.
Bright juicy plum and blackberry aromas. The palate is soft and approachable with cassis, plum, bramble and cherry characters. Supple tannins create an appealing finish.

A vibrant 100% Tempranillo that over-delivers in character and value. A youthful, fruity red with ripe, juicy black fruit aromas and hints of sweet spice. The palate has flavours of black cherry, more sweet spice, and a warming mouthfeel with gentle tannins. A hint of liquorice and sour cherry on the finish.

N/A
(1 x 75cl)
£10.00
2020

Pronounced aromas of dark plum and bramble fruit with hints of peppery spice. The palate has layers of red fruit, blackberry and mocha notes, together with ripe tannins. The result is a rich and complex red with a full finish.

A vibrant plum and cherry aromas combine with woody, herbal notes. The palate is complex with juicy bramble fruit, black pepper, and lifted, savoury characters.

Complex nose of ripe plums and rich berry fruit, with notes of fig. On the palate the wine is generous, rich and spicy - with concentrated bramble fruit, evident tannins, a note of black pepper and fresh acidity on the finish.

Promotion:

Was - £10.75Now - £9.14

30% Tempranillo and 70% Monastrell. Rich aromas of red fruits and spices. Juicy tannins with intense fruit forward, from the Monastrell grape.

A forward and attractive, modern, style of Crianza with lifted aromatics of violets and bramble fruit - complemented by perfumed jasmine notes, pepper and spice. Substantial on the palate, with black fruit, ripe tannins and a gently toasty, savoury finish.

Vibrant berry fruits offset spicy red cherry, balsamic, lightly herbal and cedar notes from twelve months in oak. Typically spicy black fruit palate with substantial, well-structured tannins.

Cakey cherry and plum fruit with lashings of soft, vanilla oak and fresh acidity. A great value Reserva from an excellent vintage.

This wine is deep ruby in colour. Aromas of ripe black cherry, plum and liquorice emerge on the nose. Supple mouthfeel and velvety tannins give way to a juicy, fruit-forward finish.