Zorgvliet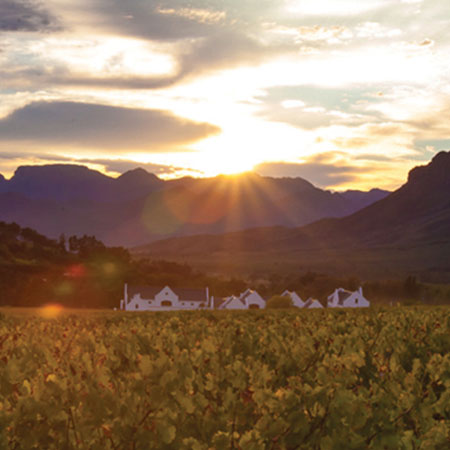 This is a small 200,000-bottle winery in Banghoek, on the Helshoogte Pass between Stellenbosch and Franschhoek. It's pronounced 'Sorg-fleet', which roughly translates to 'no worries', and that sentiment carries itself through all they do. Winemaker Bernard Le Roux is a young and upcoming talent who is passionate about the estate's vineyards as well as its cellar (not always a given for winemakers!). Grapes are grown on the steep slopes of the Simonsberg Mountain in vineyards that are among the highest in Stellenbosch. The estate wines are from site-specific single vineyards and are elegant expressions of this unique mountain terroir, all crafted in the Zorgvliet cellar, one of the most technologically advanced cellars in South Africa.
Displaying 1-2 of 2 results.
A Bordeaux blend from the Banghoek Valley, this has an abundance of dark, curranty fruit and distinctive South African earthiness, with just a touch of balsamic on the finish.

The Silver Myn Sauvignon Blanc is a deliciously drinkable wine with crisp, ripe, mineral flavours balanced by clean acidity.