Veuve Fourny et Fils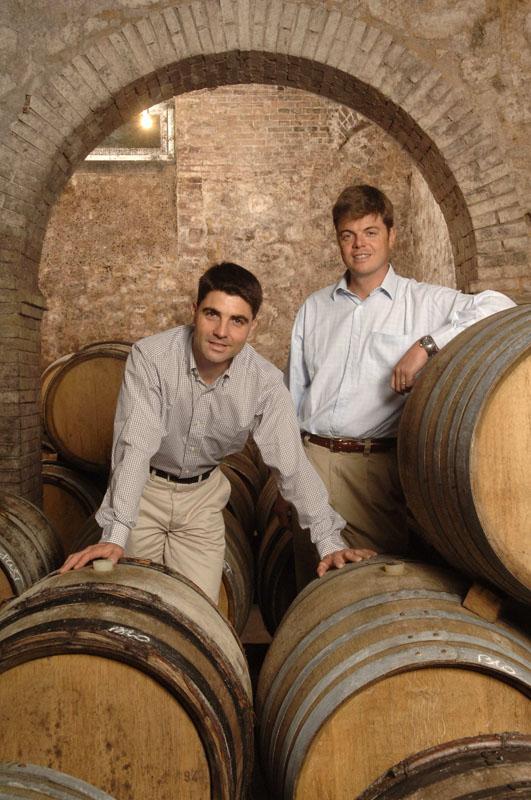 A family domaine since 1856, Veuve Fourny has been run by brothers Charles-Henry and Emmanuel Fourny since 1993, the fifth generation of the family to take charge. They farm 9 hectares of land in the premier cru of Vertus, including the walled monopole vineyard of Clos Faubourg Notre Dame with its unique microclimate and deep, chalky subsoils.
Indeed, their vineyards in general are characterised by chalk, even areas that are pure chalk below a thin layer of topsoil, and all are blessed with east, south or a south-easterly aspects. Their chardonnay and pinot noir vines average 40 years of age, and they are nurtured with great care, farmed without any chemicals or artificial fertilisers. Hand harvesting of the 30 or so lieu-dit parcels is carried out individually and each parcel is vinified alone after the gentlest of pressings and the retention of only the best juice, with a minimum of intervention from the winemaker.
The reserve wines then spend six months on their lees in vats or small casks of oak, some undergoing malolactic fermentation and some not. They follow this 'rest' by bottling without fining or filtration, ageing for longer than the appellation requirements and adding very little or no dosage on disgorgement.
Their aim is to express finesse and purity, blending their parcels to create harmony and never losing sight of the expression of terroir.
Displaying 1-2 of 2 results.
Emmanuel and Charles Henry Fourny are rising stars of the Cotes de Blanc. From 12ha, 100% Chardonnay with full creamy fruit, elegance and style.

From a 16 ha site of Premier Cru vineyards in the Cote De Blan. Mainly Chardonney with a touch of Pinot Noir, unified in oak and four years on lees. Stunning!