Champagne Bernard Robert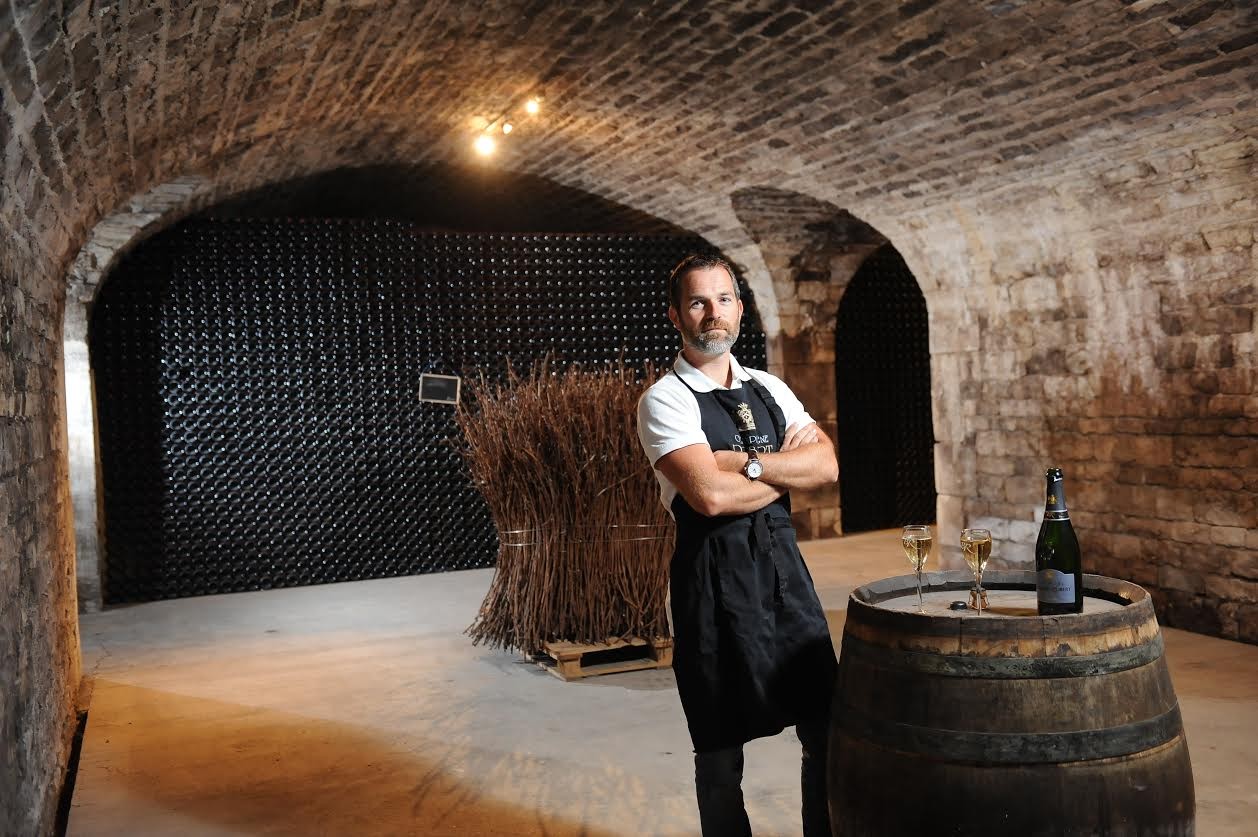 Historically, the 'house' of Bernard ROBERT is one of the oldest in the 'Côte des Bar'!
Indeed, it was in 1945 that Champagne Bernard ROBERT was established. Created by Marie-Madeleine DOSNE, who came from a family of red wine growers and Bernard ROBERT, her husband an ex-hairdresser.
Both of them learnt about the method named 'Champenoise' and what a difficult time it was! Their first grape picking harvest gave them a production of 300 bottles.
From their marriage came 7 children (4 sons and 3 daughters). 3 of their sons took over the business: Jean-Pierre, Jean-Claude and Hervé.
The 3 brothers developed the Champagne estate and in 1976 started to construct some cellars which were finally finished in 1982. They wanted to reproduce authentic traditional vaulted cellars. So, they searched for dressed stone from demolition sites (old mills, farms …) in the Aube region and neighbouring regions too. The stones were then reshaped and readjusted. It was a titanic job which took 6 years during which the brothers devoted all their time and energy constructing 1 span per year, with a total of 6 spans at the end of the job.
Champagne activity started to develop and in 1990 they carried out an extension of the cellars, more modern and practical, as well as catering for the technological development of wine making equipment.
They continued with the construction of a new pressing centre and obtained a new fermenting room in 2001.
Today, the estate area has around 30 hectares (74 acres), spread out over 7 different areas of the middle of the Champagne region. (BAR-SUR-AUBE, VOIGNY, ARRENTIÈRES, ARGENTOLLES, RIZAUCOURT, ROUVRES-LES-VIGNES, VILLENAUXE-LA-GRANDE). On these hills the principal Champagne grapes are grown; Pinot Noir, Pinot Meunier and Chardonnay.
Today, it is the familiy's 3rd generation that have the privilege of running the family business.
Sébastien, one of Marie-Madeleine and Bernard's grandsons, who is the co-manager with his uncles Jean-Pierre and Jean-Claude, his mother Johanne and his cousin Jean-Christophe
Colette, executive secretary, who looks after customers/clients and management.
Glaucia, export manager, dedicated to the development and monitering/following up of export.
Maryvonne, Fabrice, Tonio, Arnaud et Cédric, vineyard workers who work in the vineyards and cellars.