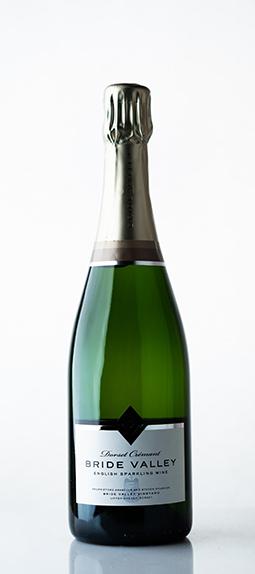 Dorset Cremant Bride Valley
Region

Producer:

Grapes:

Pinot Noir, Chardonnay, Pinot Meunier
Wine Description:
Produced using the classic Champagne grapes from an ampitheatre like vineyard overlooking Litton Cheney in West Dorset. England's first go at cremant, this wine is well balanced with flavours of whipped cream, cashew, green apple, pear, light nectarine and peach, lemon, lime. Creamy mouthfeel, aggressive but pleasant acid.
Tasting Note:
A 50/50 blend of the cold 2015 and warmer 2016 vintage. All three of the classic Champagne grapes, but dominated by Chardonnay with a relatively high dosage of 9 g/s/l which perfectly balances the 2015's acidity, This is England's first ever 'Crémant'.

Other Bride valley wines

Bride Valley Blanc De Blanc
Rose Bella, Bride Valley

Producer Description
After a celebrated career in wine – and inspired by the chalky, south-facing slopes of his wife Bella's Dorset sheep farm – Steven Spurrier joined the English sparkling wine revolution.
In 2008, he and Bella went to Burgundy's famous Pepinieres Guillaume vine nursery, where they selected the finest Chardonnay, Pinot Noir and Pinot Meunier root stocks.

In 2011 the first Bride Valley harvest was picked. It sold out on release in 2014.

There are now 10 hectares under cultivation, producing three elegantly sparkling English wines in the heart of Dorset's breathtaking Bride Valley.