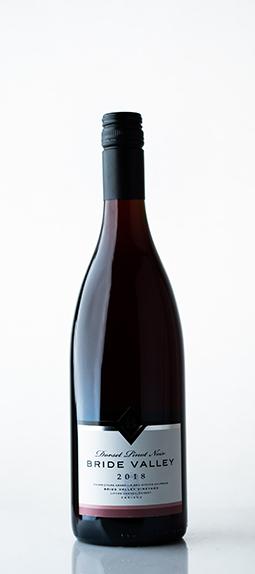 Bride Valley Pinot Noir
Region

Vintage:

2018

Producer:

Grapes:

Pinot Noir
Wine Description:
Lovely expression of red summer fruits on the nose with Pinot Noir precision and purity on the palate, light in texture with fruit dominant and smoothness and more depth to come, a hint of new American oak well blended in to add some structure on the finish
Tasting Note:
The 2018 summer was exceptionally warm and dry and harvest began for the first time ever in late September, the pinot Noir from a single block looking so good that they could not resist picking the equivalent of 3300 bottles on the very first day for their still red wine. A small portion was ages in new American oak and blended in before bottling to add a touch of roundness and the vibtantly pure fruit.
Producer Description
After a celebrated career in wine – and inspired by the chalky, south-facing slopes of his wife Bella's Dorset sheep farm – Steven Spurrier joined the English sparkling wine revolution.
In 2008, he and Bella went to Burgundy's famous Pepinieres Guillaume vine nursery, where they selected the finest Chardonnay, Pinot Noir and Pinot Meunier root stocks.

In 2011 the first Bride Valley harvest was picked. It sold out on release in 2014.

There are now 10 hectares under cultivation, producing three elegantly sparkling English wines in the heart of Dorset's breathtaking Bride Valley.