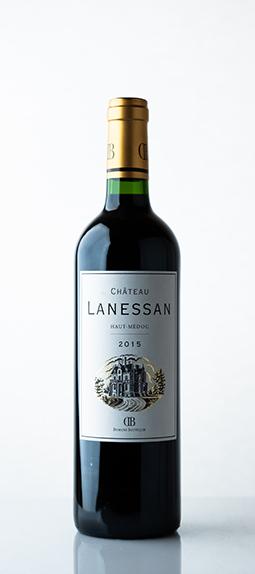 Chateau Lanessan
Region

Vintage:

2014

Producer:

Grapes:

Cabernet Sauvignon, Merlot
Wine Description:
Chateau Lanessan is a highly reqarded estate in the Haut-Medoc that produces great value Cru Bourgeois Bordeaux. The 2015 Lanessan was named as one of the best value Bordeaux in that vintage by Decanter Magazine.
Producer Description
Chateau Lanessan is an eighteenth century Chateau from the Haut-Medoc. Bought by the Delbos family in 1793, Louis Delbos decided not to send samples that were requested for classification at the 1855 Paris Universal Exhibition as he felt that Chateau Lanessan already had an excellent reputation and didn't need another minor classification. This minor classification turned out to be the now famous Bordeaux classification of 1855 that has famed and cemented the reputation of Bordeaux's top Chateaux ever since.

Chateau Lanessan's ownership was followed by eight generations of the Bouteiller family, descendents of the Delbos family. Now run by Paz Espejo Chateau Lanessan underwent several changes toward modernisation within the winery and vineyards and now applys the Environmental Management System launched by the CIVB in order to become sustainable and environmentally friendly. The Lanessan estate boast four wines including the Caleches De Lanessan made from 20 year old vines.