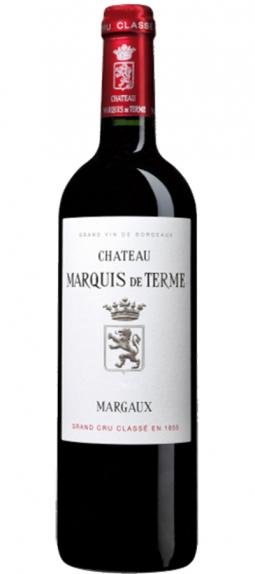 Chateau Marquis de Terme
Region

Vintage:

2011

Producer:

Grapes:

Cabernet Sauvignon, Merlot
Wine Description:
This fourth growth wine is known for its charm and finesse. A charming Claret with layers of dense fruit.
Producer Description
Chateau Marquis De Terme is a Grand Cru Classe based in Margaux classed as one of the fourth growths. Dating back to the 17th century Chateau Marquis De Terme was origionally one of the largest estates in the Medoc but has since been ssplit and divided into a seperate four different Cru Classe Chateaux. Chateau Marquis De Terme has around 40 hectares of vineyards and was certified organicin 2017.