Palmers Bottled Real Ales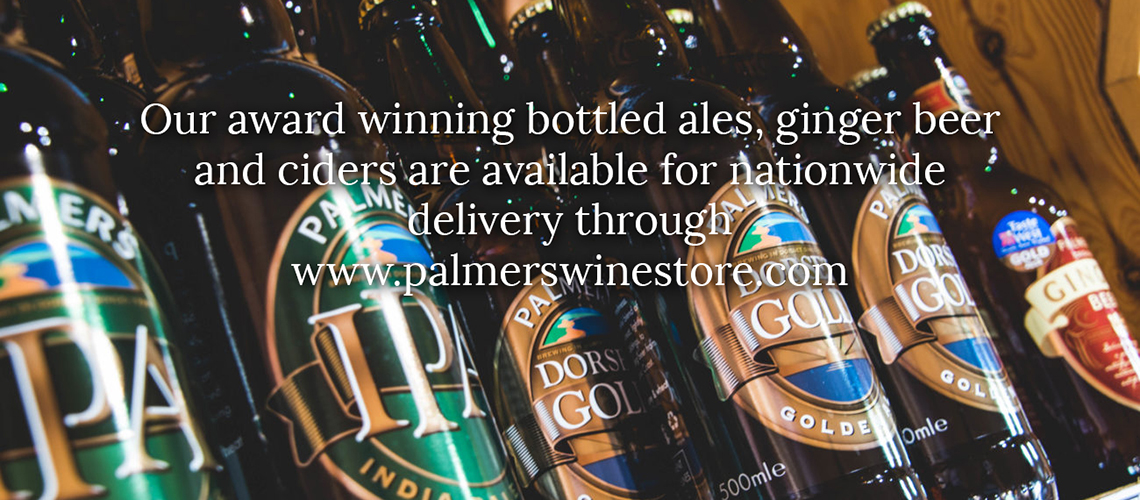 Buying Palmers Bottled Ales through palmerswinestore.com will qualify you for free delivery on this and any other purchases in the same order (usually £8.95 for orders under £50).

Our ales are also available for local delivery in 36 pint or 72 pint casks for weddings and parties.

For all trade enquiries please contact Cleeves Palmer on cleeves.palmer@palmersbrewery.com
Displaying 1-4 of 4 results.
Deliciously hoppy and brewed using a blend of the finest Maris Otter and Munich Malts, with Citra aroma hops to give a hint of grapefruit on the nose. Dorset Pale is filtered, lightly carbonated and served chilled, making this keg session ale very drinkable indeed.

Palmers IPA (4.2% ABV)

12 x 500ml Bottles

This ale has been the taste of Palmers for generations. A full-drinking, malty ale with a delicious hop character. A traditional IPA from the heart of West Dorset.

Tally Ho! (5.5% ABV)



12 x 500ml Bottles




Strong, complex and full of deep distinctive flavours. A rich fruit cake flavour from roasted malt. First brewed in the 1940s, this prize-winning dark strong old ale has a loyal following among real ale connoisseurs.

Palmers 200 (5% ABV)



12 x 500ml Bottles




Full bodied, rich and malty, with a distinctive hop character. First brewed in 1994 to celebrate 200 years of brewing at Palmers. So popular that it is now our flagship premium ale.