Palmers Bottled Real Ales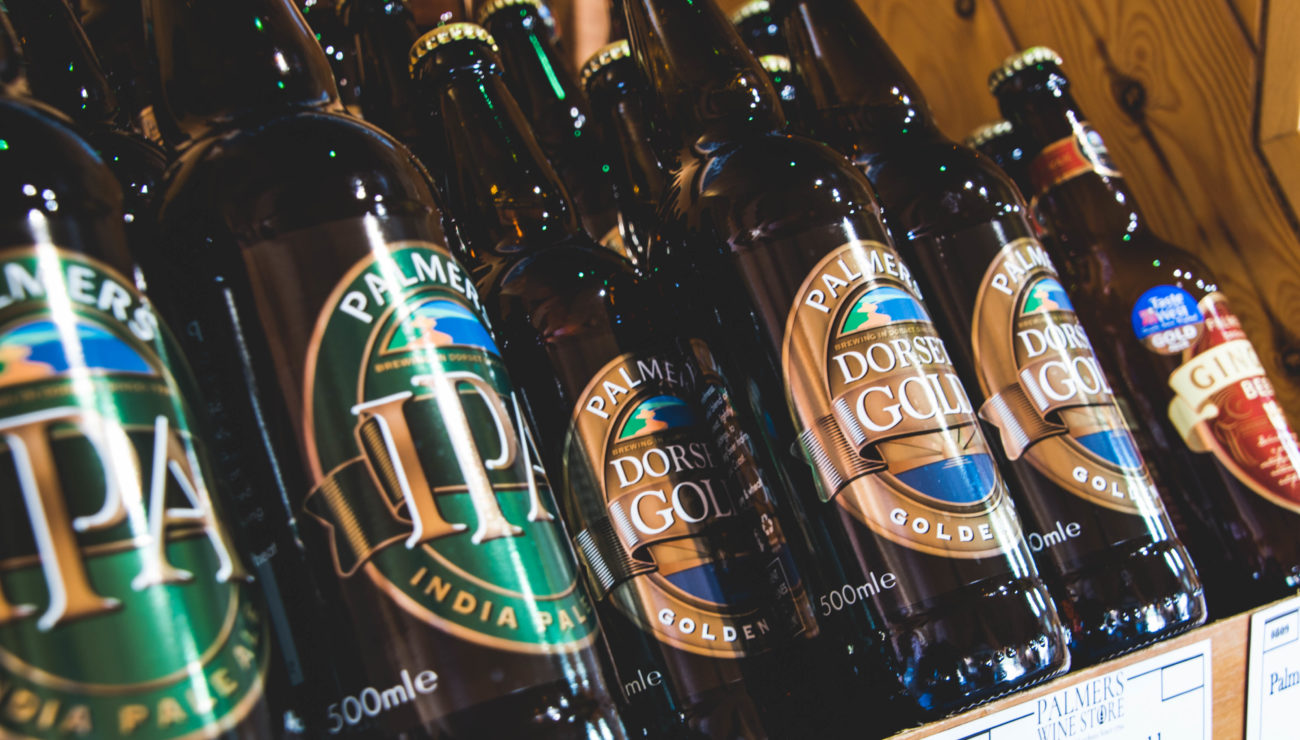 Buying Palmers Bottled Ales through palmerswinestore.com will qualify you for free delivery on this and any other purchases in the same order (usually £8.95 for orders under £50).

Our ales are also available for local delivery in 36 pint or 72 pint casks for weddings and parties.
Displaying 1-8 of 8 results.
First Press is a traditional still cider with a distinctive full flavour and refreshing bite, typical of artisan West Country ciders. 20 litre bag in box perfect for parties.

Refreshingly modern medium-sweet sparkling cider, crafted from Dorset apples.

N/A
(1 x 70cl)
£29.00
N/A

Palmer's own brand new London Dry Gin, Seven Swans. Fresh, aromatic and citrusy, this is a premium gin made in a classic style. Our preferred serve is over ice, with a generous splash of Fever Tree Mediterranean Tonic and a wedge of lime.

Thirst quenching lemonade with a touch of sweetness pure sugar, no artificial sweetners here. Refreshing with a zesty, citrus tang, an all year round taste of summer. Serve chilled, on its own or with whatever you please.

Palmers Ginger Beer is made the old-fashioned way with pure sugar and no artificial sweeteners, giving it a lovely, clean natural taste, taking you back to traditional caramels and lemon bon bons. It has a light fizz and a satisfying zing, making it the ideal non-alcoholic drink for all ages.

Dorset Gold (4.5% ABV)

12 x 500ml Bottles

Lightly hopped, golden premium ale. A refreshing, zesty and thirst-quenching beer, from the heart of Dorset's Jurassic Coast. Originally brewed as a summer ale and proved so popular it's now available all year round.

Palmers IPA (4.2% ABV)

12 x 500ml Bottles

This ale has been the taste of Palmers for generations. A full-drinking, malty ale with a delicious hop character. A traditional IPA from the heart of West Dorset.