Argentinan Red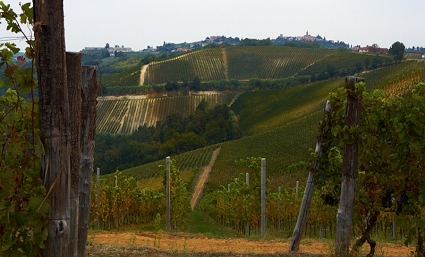 The red wines of Argentina are produced from Cabernet Sauvignon, Merlot, the indigenous Bonarda but it is the Malbec which is most highly regarded. The Mendoza district, around the city of the same name is host to many of our producers; Zuccardi, Trivento, Nieto Senetiner and Don Cristobal. San Rafael is the location of the excellent Valetin Bianchi, whilst Bodegas O Fournier in the southern district of the Valle de Uco is the source of one of Argentina's finest wine, Alpha Crux.
Displaying 1-10 of 14 results.
A really pure expression of Malbec, deep red almost purple in colour and wonderfully aromatic with lifted violet, red currant and cassis notes. Muy, muy fantasticó – richly bloody, vibrant, Latin and velveteen.

Delightful expression of huge brambly Malbec. The nose offers an appealing, mixed spice, bramble fruit bomb followed by dark, damson and savoury overtones on the palate. The finish is smooth, rounded and nicely balanced.

Purple red in color, bright and intense. Fresh fruity aromas of plum and cherry. Balanced in the mouth with a pleasant finish.

The wine has a bright, lifted nose with freshly picked black berry fruits seamlessly dovetailing with expressive violet notes. The palate is juicy but balanced. Ripe berry fruits are abundant, whilst gentle spice adds dimension. It's weighty with soft, gentle tannins and an enduring fruit charged finish.

This is a fresh, juicy Malbec from Mendoza, Argentina. Full of fresh, cherry plum, violet and blueberry character.

Deep ruby red in colour, this is an elegant wine with plum and clove aromas on the nose. Dense and mouth filling on the palate, with plum, blackcurrant and mocha notes complemented by ripe tannins.

Deep ruby red in color with violet tones and aromatically faithful to the varietal, with notes of raspberries and peppers. Smooth with round tannins, medium-bodied, very pleasant on the palate with a long and persistent finish.

Bright garnet colour, with deep hues. Its aromas are fruity, with a touch of cherries and fresh plums, characteristic of this grape native of Tuscany – Italy. On the palate, a nuance of acidity makes it vibrating and fresh. Harmonious, elegant and complex.

A delicious, plummy, creamy nose of red fruits leading to a vibrant red fruit palate. Very tasty.

An elegant Malbec, of outstanding red purple tones. Intense scents and blueberries and dry plums taste, combined with notable vanilla and tobacconotes. Excellent in mouth, reminds us to chocolate combined with a soft smoke that makes it irresistible. Sweet, complex, outstanding exponent of the great Argentinean Malbec.