White Alsace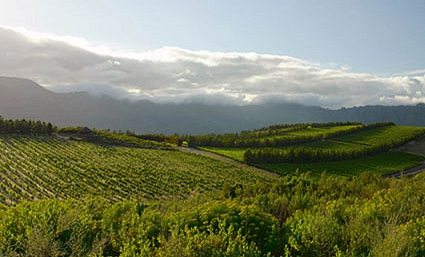 Alsace is one of the most beautiful regions of France and the wines of Alsace have always been a great favourite of those working in the wine trade! Pinot Blanc, Pinot Gris, Riesling, Gewurztraminer and Pinot Blanc produced delicious wines that drink young and repay cellaring. Our offering is based on the excellent value to be found at the Cave de Turckheim and the Cave de Hunawihr. Further quality is added by Domaine Bruno Sorg, Domaine Mittnacht, Domaine Bott-Geyl, and Domaine Weinbach.
Displaying 1-10 of 21 results.
From the Reserve range of the excellent Cave de Turckheim, this is an excellent Pinot Blanc with broad, creamy white fruit and balanced acidity.

Dopff Au Moulin are an ancient, top class house and this sur lie Pinot Blanc with wonderful, creamy, apricot fruit is a real treat.

Promotion:

Was - £14.75Now - £12.54

The classic variety of Alsace and much prized by the growers. Citrus fruit, lemons and limes with zesty acidity. A perfect aperitif or with a Thai curry.

This is consistently a delicious wine from the excellent Coop at Turckheim. A broad, rich style with flavours of honey, spice and ripe fruit.

This stunning wine comes from the sandy soils of the Herrenweg Vineyard in the Fetch Valley. 100% Pinot Gris with ripe and spicy fruit flavours balanced by acidity.

This Reserve Gewurztraminer is full and concentrated with weighty lychee and rose petal fruit with a fresh, honeyed finish.

Sylvan is much underrated by us all, yet this is a stunning wine. A deep, broad, spicy nose with a palate of ripe, deep, concentrated fruit balanced by keen acidity.

Domaine Bruno Sorg produces delicious, ripe wine. The nose is full and opulent with ripe stone fruit aromas. The palate is juicy and fragrant with unctuous fruit.

Sables et Galets refers to the soil type of the Herrenweg vineyard site located in the Fetch Valley. The sand and pudding stones create a rich, spicy and full Gewurztraminer that ages very well.

From Domaine Mittnacht comes a superb Gentil blend of 40% Pinot Blanc, 30% Riesling, 10% Muscat, 10% Gewurztraminer and 10% Pinot Gris. Beautifully aromatic, dry and lively, this is a perfect partner for sushi, sashimi and other delicate seafood dishes.