Australia
Australian White Wines
Australian White Wines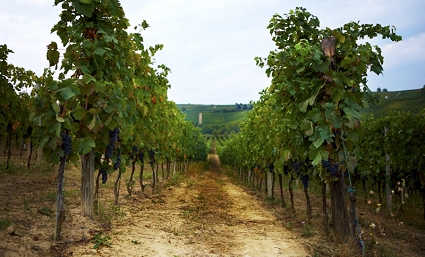 Once upon a time Australian white wine consisted of over oaked chardonnay and flabby blend of Sauvignon and Semillon. This is no longer true with Australia producing truly fine white wine. South Australia, particularly the Clare and Eden Valley is the home of top class Riesling with Cascabel, Two Hands, Kilikanoon, Binder and Grosset producing amazing wine. Excellent wine hails from Coonawarra with Hollick and cool Chardonnay and Sauvignon Blanc from Shaw & Smith of the Adelaide Hill. Western Australia is famed for its blends of Semillon and Sauvignon; Cullen, Fonty's Pool, Suckfizzle lead the way with Plantagent producing exceptional Sauvignon Blanc.
Displaying 1-10 of 10 results.
This always shows prominent tangerine notes on the nose, and this vintage also shows intense grapefruit, lime and hints of spice. Refreshingly unoaked, citrus and white peach flavours combine with a zesty fresh acidity and a clean, bright and linear mineral finish.

Refreshingly unoaked, citrus and white peach flavours combine with a zesty fresh acidity and a clean, bright and linear mineral finish. The judicious addition of Langhorne Creek Chardonnay adds palate, weight and texture. Ultimately, this is a bright expression of a Victorian Chardonnay.

This Chardonnay is pale yellow in colour. On the nose, there are aromas of citrus and stone fruit with white floral aromas. The palate is dominated by white peach and nectarine with hints of spice adding to the complexity of the wine. It is crisp and elegant with a lovely texture and long finish.

The vibrant bouquet exhibits fresh passion fruit and citrus characters, with dried herbs and hints of lemon sherbet in the background. An easy-drinking classic Margaret River wine style with wonderful purity – crunchy, fruit driven, lipsmacking dry with crisp acidity and a clean refreshing finish.

A delicate and pure fruited style of Chardonnay, bursting with stone fruit and lemon blossom aromas. Lively flavours of grapefruit and lemon meringue are balanced by a subtle richness, while nervy cool climate acidity brings great persistence and just a hint of minerality.

A layered & thought-provoking blend inspired by the whites of the Rhone Valley. The underlying rich medley of fresh & roasted stone fruit is topped with a toasty note of spice-laced crumb. Balanced with a restrained zesty lingering hit of ginger on the finish.

A fresh, lively Riesling with a delicate green tinge and hints of freshly picked limes and orange peel. The palate shows great fruit purity with a refreshingly crisp, dry finish. Although ready to drink now, it can be aged with confidence for a few years.

This wine is pale lemon in colour with aromas of tropical and stone fruits, gooseberry and subtle herbaceous notes. On the palate are flavours of guava, ripe white nectarine and a slate-like minerality. The delicate acidity provides a crisp, dry finish.

Pale lemon in colour. On the nose, this wine showcases vibrant lemon, lime and pink grapefruit characters along with green apple and a dash of fresh herbs. It has nice mid-palate weight and texture and a fine acidity. Bright and aromatic, it has become known as a benchmark for Adelaide Hills and Australian Sauvignon Blanc.

The palate is medium bodied displaying white peach, nashi pear and zesty citrus flavours. There is a wonderful tension and focus to the wine, with the complexity and texture derived from lees stirring complimenting the taut, mineral structure and fruit intensity. A bright acidity and the fresh fruit flavours persist through to a crisp, lingering finish.