Onannon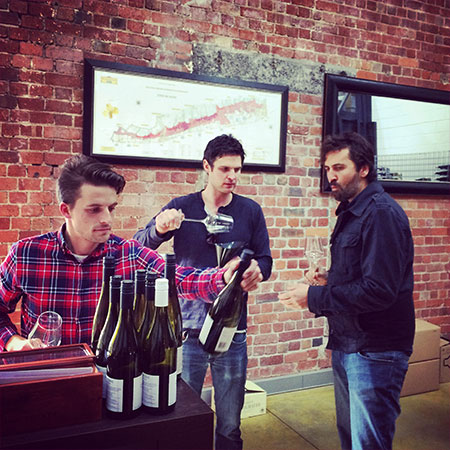 Onannon is the venture of Sam Middleton, Kaspar Hermann and Will Byron, who donated the last two or three letters of their surnames to come up with Onannon. "Our aim is quite simply to make good wine." A noble and modest mission statement from this Pinot Noir-focussed producer that also dabbles in single site Gippsland Chardonnay, Mornington Peninsula Pinot Gris and Yarra Valley Rosé.

Onannon is the venture of three friends who started small and are still small, but now they make 1,000 cases a year rather than the 80 they produced in 2008. They make wine with a 'garage' philosophy, backed up by quality fruit and shared winemaking experience. The wine is made in a small purpose built winery on the Mornington Peninsula, and the approach is as hands-on now as it was on day one.
Displaying 1-1 of 1 result.
From the dynamic winemaking trio of Sam Middleton, Kaspar Hermann and Will Byron, this is one of the most pure, focused and refined Chardonnays being produced in Australia today.