Nielson Vineyards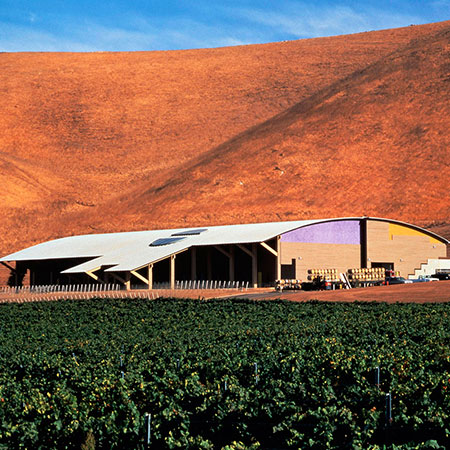 In 1984 when Ken Brown founded Byron, his plan was simple: produce spectacular Pinot Noir and Chardonnay from Santa Barbara County. Over the years Byron's site-specific wines (deeply rooted in the vineyards of Santa Barbara County's two defining appellations of Santa Maria Valley and Sta. Rita Hills), have won numerous accolades and helped Brown realise his dream.
In 2003, Jonathan Nagy assumed winemaking duties. His small-lot, hands-on winemaking techniques have helped contribute to Byron's success. Intensive grape sorting, native yeast fermentations, and lot separation from harvest through to winemaking - with more than 170 separate batches of Pinot Noir alone - have helped create wines that combine the finesse of Burgundy and the power of California.
Displaying 1-2 of 2 results.
Santa Barbara County produces great quality and great value Chardonnays and this is no exception. Fresh and crisp citrus fruit with subtle background vanilla.

From Santa Barbera County, this is a delicious 100% Pinot Noir that spends ten months in oak. An excellent, agricultural, red berry and black cherry nose with a lovely palate of soft, juicy Pinot fruit.