Lallier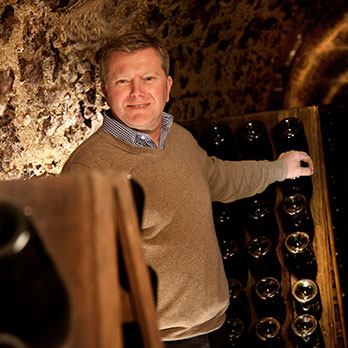 Champagne Lallier are a small family concern crafting Pinot Noir blends from their own (and some specially selected other) 'Grand Cru' vineyards in Aÿ - also home to Bollinger but Lallier's cellars are older, Avize, and Cramant. Classified as 100 out of 100, 'Grand Cru' vineyards are the crème de la crème of vineyard sites. Like Bollinger, Lallier's wines use a high proportion of Pinot Noir in their blends, so with Champagne Lallier you get a Pinot Noir dominated blend from Grand Cru and Premier Cru sites - a rarity.
Displaying 1-4 of 4 results.
Produced from only Grand Cru fruit, 65% Pinot Noir, 35% Chardonnay and matured on lees for 24-36 months. A buttery, brioche nose followed by a creamy, rich, white fruit palate. Excellent value.

A pretty pale pink champagne of exhilarating freshness, elegance and red subtlety, made from principally Pinot Noir and one fifth Chardonnay grapes. Matured in bottle on its lees for at least 36 months, it captures clean fresh red fruit on the nose, followed by lively fresh fruit flavours of wild strawberry and raspberry on the palate with an appealing softness. Elegant and very sippable - the perfect Champagne combination. Suitable for vegans.

A pleasant pale gold amber colour; subtle, developed aromas of brioche, toasted bread and fresh butter. Fresh, complex and creamy in the mouth with delicate effervescence. This vintage Cuvee will enchant connoisseurs for aperitif, can replace afternoon tea for afficionados or be enjoyed over fish, poultry or soft flowery cheese. Uncork 30min before serving to allow the wine to open up and develop its aromas.

This champagne shows fine mousse in the glass and fresh floral aromas mixed with characteristic sweet, doughy overtones, which are balanced by richer fruit, peach skin characters and classic baked biscuit flavours with a crisp citrus finish.