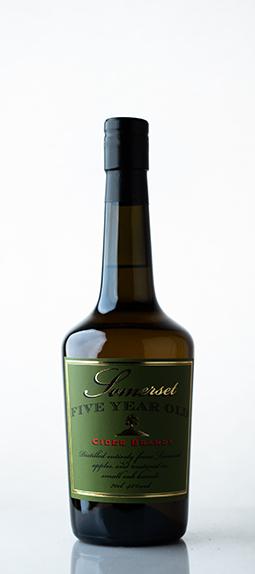 Somerset 5 Year Old Cider Brandy
Region

Producer:
Wine Description:
Distilled from Somerset apple cider this Brandy retains some of its fresh apple aromas but has developed into a more complex and smooth cider. Complex with a velvety palate and intriguing spicy aftertaste.
Producer Description
Our farm in Somerset sits among 180 acres of cider apple orchards at the base of Burrow Hill. The farm has been pressing cider for over 200 years. In 1989 we were granted the UK's first ever full cider-distilling license. We have been distilling award winning cider into Somerset Cider Brandy ever since.
In the autumn over forty varieties of vintage cider apples such as Dabinett, Kingston Black, Stoke Red, Yarlington Mill and Harry Masters are harvested.
By the spring our pure juice traditional cider is ready to drink. To the best of our knowledge Burrow Hill Cider is the only cider to have won the annual national cider championships in Devon, Somerset and Hereford in the same year. As well as traditional farmhouse cider we make bottle-fermented ciders, a perry and an ice cider.