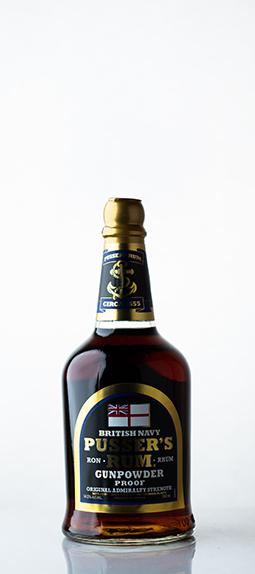 Pusser's Gunpowder Proof Rum
Producer:
Wine Description:
The original Navy Rum, produced in accordance with Admiralty Regulations. A combination of West Indian Rums blended to a 200 year old recipe. Full rich flavours of toffee and apple and long smooth finish. A royalty from each bottle is paid to the Royal Navy Sailors Fund.
Tasting Note:
Clear in appearance with copper highlights, with the aroma of treacle honey and vanilla. A full bodied taste and despite its strength with mellow medley of flavours: molasses, treacle, vanilla, cinnamon, nutmeg, toffee and espresso, all given structure by a garnish of oak.