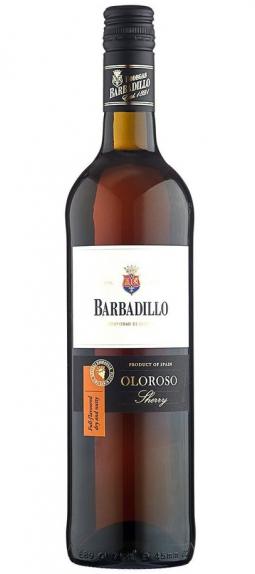 Oloroso, Barbadillo
Region

Producer:
Wine Description:
This is a full, dry Olorosso from the excellent house of Barbadillo. Try with nuts and an armchair.
Tasting Note:
Mahogany in colour and aromas reminiscent of noble oak and dried fruit and nuts. Syrupy on the palate.

Download full product details

Download full technical & nutritional details
Food Suggestion:
A bone dry, full-bodied oloroso sherry with notable flavours of nutty caramel. Delicious and a great pairing for stews or recipes centred around raw tuna.