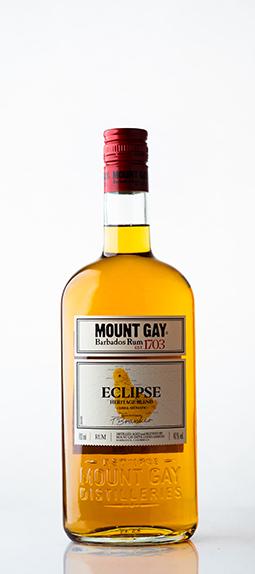 Mount Gay Rum Eclipse
Producer:
Wine Description:
Mount Gay Distilleries dates back 1703 and are the worlds oldest rum producer. A signature medium bodied Rum produced from blending Pot Still Rums.
Tasting Note:
Brilliant golden amber in colour, Eclipse bears a luxuriously complex aroma whose rich, seamless harmony is interwoven with distinctive floral and fruity notes of apricot and banana, with hints of vanilla and a subtle smokiness imparted by the Kentucky oak barrels in which the rum is patiently aged.
Press Reviews:
Rum Aged 5-10 Year Old - 2018
International Spirits Challenge

Bronze