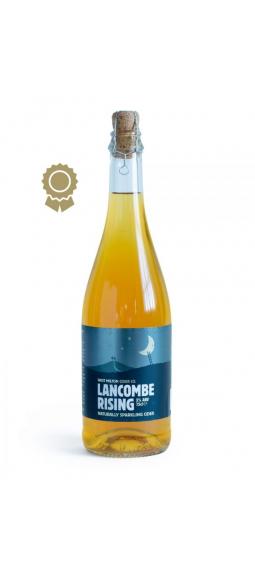 Lancombe Rising Cider 75cl
Region

Producer:
Wine Description:
This cider is made using the ancient art of Keeving, which produces a very slow, full-flavoured fermentation. It is bottled while still young, retaining the natural sugars, to finish with a medium taste, fine natural sparkle and a nutty, caramel background.
Producer Description
"We have been making cider since 2000 when we had to collect the apples from an old orchard which we rented for our horses – lots of apples and horses don't mix! Thus began a fascinating voyage into the folklore, the processes and alchemy of the cider maker's art. We began with the traditional farmhouse style ciders that finish as dry clean cider but often needed sweetening to enhance the flavour. Then followed a long process of rediscovering the ancient cider maker's art of "keeving". This involves removing a large element of the natural yeasts and nutrients prior to fermentation, while retaining its own natural sugars.
After lots of experimentation we are now delighted with our bottles of Lancombe Rising, a fully keeved and bottle conditioned cider that finishes with a full bodied medium flavour and a light refreshing sparkle.
Our other ciders are Dorset Starlight – medium and Dorset Twilight -dry , both available in bottles and draught form, these are traditional full flavoured still ciders. Dorset Moonlight is a medium pasteurised and lightly carbonated cider available only in bottles. We also produce a sweet cider – Dorset Sunrise only available in bibs, 10 and 20 litre.
All of our cider is produced through slow natural fermentation with no added sulphites or other chemicals. We start with good quality cider apples from our own and our neighbour's orchards here in West Dorset, using a blend including Dabinett's, Yarlington Mill and Chisel Jersey's. We use 100% of the juice, pressed out in our cider shed at Lancombe Cross, West Milton. After a long slow fermentation which locks in all those delicious natural flavours and colours, the cider is presented for your enjoyment.
We also produce a delicious natural apple juice selecting the best quality dessert and cooking apples including Early Windsors, James Grieve, Falstaff."
- Nick and Dawn Poole