Our apologies, this item is no longer available.
Please contact the team in the wine store on info@palmerswinestore.com or call 01308 427500 to discuss whether we are able to help source it for you.
Check out similar products here.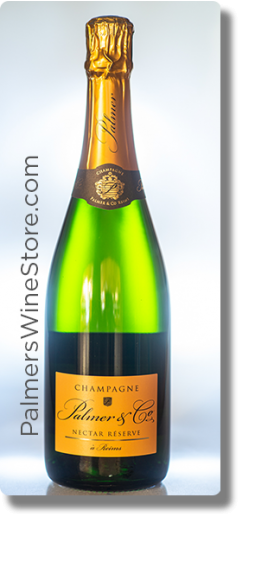 Champagne Palmer Nectar Reserve
Region

Producer:

Grapes:

Pinot Noir, Chardonnay, Pinot Meunier
Wine Description:
Demi Sec. An explosion of charming fruit aromas on the nose: apricot, pear as well as exotic notes of mango and caramelized pineapple lifted by a subtle touch of citrus and pink grapefruit. This wine is ample on the pallet and displays a very elegant and refreshing acidity which enhances the delicate and rich character of the wine.
Tasting Note:
A true explosion of fruity notes: apricot, pear and some tropical touches of mango and caramelised pineapple subtly enhanced by a citrusy touch of pink grapefruit.
Producer Description