Our apologies, this item is no longer available.
Please contact the team in the wine store on info@palmerswinestore.com or call 01308 427500 to discuss whether we are able to help source it for you.
Check out similar products here.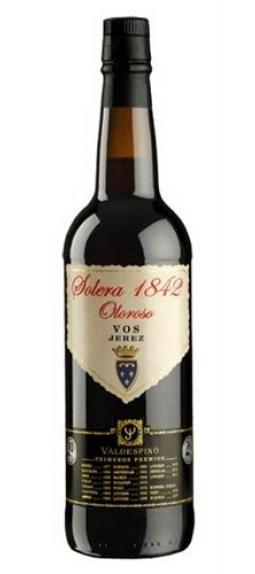 A.R. Valdespino Oloroso Dulce VOS Solera 1842 Sherry
Region

Producer:

Grapes:

Palomino
Wine Description:
An intense mahogany colour. Notes of rich dried fruits, nuts and caramel. Smooth and full bodied on the palate with excellent length.
Producer Description
The origins of the Bodega Valdespino date back to 1264 A.D. The first member of the Valdespino family to cultivate and age Sherry wines was Don Alfonso Valdespino, one of 24 Christian Knights who fought for King Alonso to re-conquer the City of Jerez from the Moors.
As a reward for a successful battle, the King rewarded the Knights, including Don Alfonso Valdespino by giving them land in the City of Jerez.
Although commercial activities are recorded as far back as 1430, the company was not registered until 1875. In 1883 the House of Valdespino became a purveyor of Sherry to the Royal House of Spain and in 1932, they also became purveyors of Sherry to the Royal House of Sweden.
The Valdespinos had the initial idea of registering the trade mark for the SACRISTIA in 1910. The Sacristia is the area in the ageing cellars, known as bodegas, where the very best casks of Sherry the a bodega has are kept. Other bodegas now use this term, but it is only Valdespino who have the right to use it.