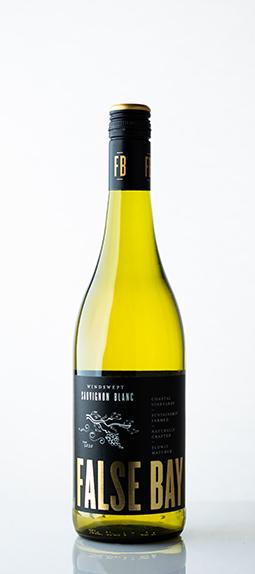 False Bay, Sauvignon Blanc, Waterkloof Estate
Region

Vintage:

2022

Producer:

Grapes:

Sauvignon Blanc
Wine Description:
False Bay Sauvignon Blanc represents superb quality and value. The fruit is sourced from Paadeberg, Durbanville and Stellenbosch. A cool, aromatic nose of citrus fruit and green apple with a gooseberry palate.
Tasting Note:
Fabulous seaside Sauvignon. Fresh and zesty with grassy and dry bay leaf aromatics, fynbos (indidgenous South African bush), mineral notes, with hints of richness. This is a restrained Sauvignon Blanc with a palate that has lots of minerality and citrus with just a touch of green pepper and grass.

Download full ptoduct details
Food Suggestion:
Perfect with a host of Mediterranean dishes, or with Chinese squid or Thai fish dishes
Reviews:
Browse more wines from False Bay Vineyards
Producer Description
An independent company, owned by Waterkloof founder Paul Boutinot, False Bay Vineyards aims to make 'real' wine affordable. These are sustainable certified wines bottled in South Africa and naturally crafted from mature and often old vineyards that, crucially, are naturally in balance. This means that, unusually at the price, the grapes from these coastal gems can be transformed into wine with wild yeast and an absolute minimum of intervention.
False Bay Vineyards is proud to be a WWF (World Wildlife Fund) Biodiversity Champion and certified by WIETA (Wine and Agricultural Ethical Trade Association). All of their wines are Vegan friendly. False Bay - Real Wine.