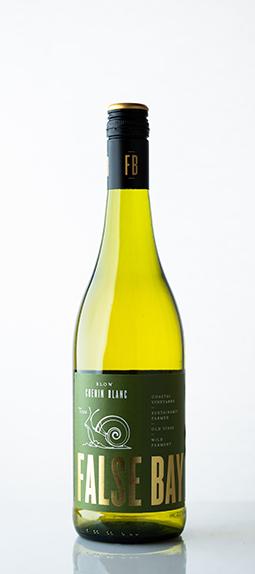 False Bay Chenin Blanc, Waterkloof Estate
Region

Vintage:

2022

Producer:

Grapes:

Chenin Blanc
Wine Description:
The fruit for this superb Chenin Blanc wine comes from the Paardeberg, from very old vines. Deep, rich and ripe fruit with a yeasty character and citrus acidity create this delicious False Bay wine.
Tasting Note:
Wild yeast fermentation is key to this benchmark Chenin Blanc. The long wild yeast ferment provides bready aromas and additional complexity to the wine. Dried herbaceous notes, including fennel and aniseed from the nearby fynbos, dominate the nose, followed by a creamy lemon character. The palate is reminiscent of the nose, with great textural complexity, attributable to the long, slow wild yeast fermentation.

Vegetarian, Vegan
Food Suggestion:
A versatile wine equally well suited to partner lobster and other seafood, risotto or herb roast chicken. Can also handle spice very well.

Download full product details
Reviews:
Browse more wines from False Bay Vineyards
Producer Description
An independent company, owned by Waterkloof founder Paul Boutinot, False Bay Vineyards aims to make 'real' wine affordable. These are sustainable certified wines bottled in South Africa and naturally crafted from mature and often old vineyards that, crucially, are naturally in balance. This means that, unusually at the price, the grapes from these coastal gems can be transformed into wine with wild yeast and an absolute minimum of intervention.
False Bay Vineyards is proud to be a WWF (World Wildlife Fund) Biodiversity Champion and certified by WIETA (Wine and Agricultural Ethical Trade Association). All of their wines are Vegan friendly. False Bay - Real Wine.