Our apologies, this item is no longer available.
Please contact the team in the wine store on info@palmerswinestore.com or call 01308 427500 to discuss whether we are able to help source it for you.
Please find a variety of our products here.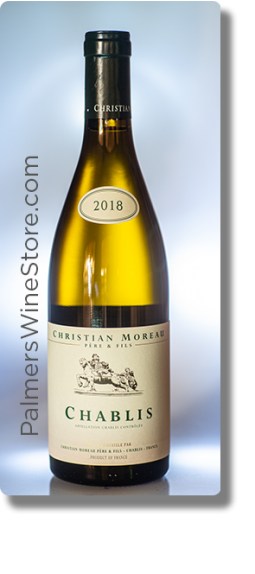 Chablis Christian Moreau
Region

Vintage:

2018

Producer:

Grapes:

Chardonnay
Wine Description:
Aged 100% in stainless steel. 40+ years old vines. Comes mostly from very old vines situated in Les Pargues on the hill located between the Premier Cru sites of Montmains and Vosgros. Very attractive weight here with a wealth of peaches and mangoes. Lemons chime in on the palate. Rich and well-balancedwith good acidity and weight.