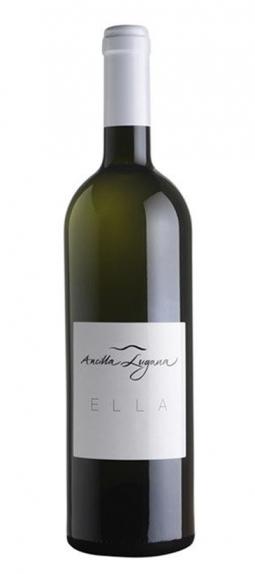 Ancilla Lugana Ella
Region

Vintage:

2018

Producer:

Grapes:

Trebbianno di Lugana
Wine Description:
Luisella Benedetti is the third generation of women to run the Ancilla Lugana estate, and this is a fantastic example of her winemaking prowess. Grapefruit and ripe lemon on the nose, rich citrus and a touch of peach on the palate, with a well-rounded and fresh finish.
Producer Description
The winery Ancilla Lugana is located on the shores of beautiful Lake Garda in northeastern Italy, in the immediate area of the historic town of Sirmione, on an isthmus complete with medieval drawbridge and crenellated castle walls surrounding the even more ancient Roman thermal-baths resort. Here, cool breezes from the Dolomites to the north mitigate the warmth of the glacial plain with its predominantly clay soils laced with limestone. Luisella Benedetti is the third generation of women to run this estate, having inherited the farm known as "La Ghidina" from her mother, who inherited in turn from her mother, named Ancilla. She carries on her grandmother's great passion for the vineyards and for the local Turbiana variety, also known as Trebbiano di Lugana.
The estate's oldest vines are more than 50 years old and chemical herbicides have never been used on the land. The vineyards are in the heart of the production zone laid down under the Lugana DOC regulations, located in the municipality of Lugana di Sirmione. Vinification techniques follow the same principles carried down for generations – Ancilla Lugana's entire line of wines, including the sparkling wines, contain levels of sulphites much lower than the threshold established for organic wines, while two in particular, the 1909 Lugana DOC and Effe Zero Chardonnay, have no added sulphites.