Our apologies, this item is no longer available.
Please contact the team in the wine store on info@palmerswinestore.com or call 01308 427500 to discuss whether we are able to help source it for you.
Check out similar products here.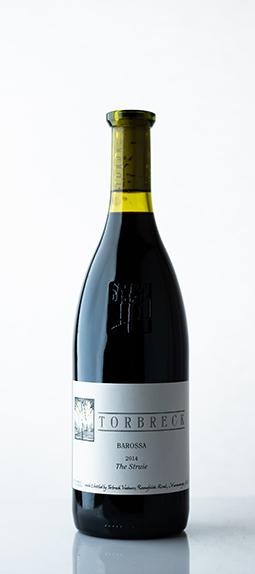 Torbreck, The Struie
Region

Vintage:

2014

Producer:

Grapes:

Syrah/Shiraz
Wine Description:
Founded in 1994, Torbreck Vintners have forged a fantastic reputation for the quality of their wines. The Struie is a blend of Shiraz from 80 year-old vines in Barossa, and higher-altitude 40-year old Eden Valley vineyard fruit. The varying altitudes and ripening patterns from the two sites results in distinctive varietal characteristics, complexity and freshness.
Tasting Note:
One of the deepest and concentrated aromatic Struie wines we've produced, the harmonious combination of both regions has again delivered a wine with layers of dark chocolate characters and defining structure. Nuances of plum, blackberries, violets and hidden spice characters all further enhance the natural elegance and tension of the fruit quality. The Struie will certainly age tremendously well over the next decade.

Download full product details

Download full technical & nutritional information
Producer Description
The vision is to Torbreck Vintners, which was founded in 1994, was born out of a desire to create some of the greatest wines in the world by using the incredibly old, dry-grown, Shiraz vineyards that surround the Barossa Valley. Securing these vineyards initially involved share-farming the property, a practice which involves paying the owner a percentage of the market rate for their grapes in return for managing the vineyard. It was this share-farming principle, together with their selection of some of the most highly prized vineyards, that formed the founding pillars of Torbreck's incredible international success. The vineyards, in particular, enabled them to source some of the very best fruit in the Barossa Valley, which is home to some of the oldest and most precious vines in the world. Provenance is everything to Torbreck. They believe that the Barossa Valley, with its gentle Mediterranean climate and 175 year history of Silesian and English winemaking, is most exciting place in the world to make wine. There is a European sense of tradition here that means that vines planted in the 1840s – many of them Rhone varieties such as Shiraz, Grenache and Mourvédre – still thrive and bear fruit of unique concentration and flavour.