How to find Palmers Wine Store
Palmers Wine Store is located at the historic Palmers Brewery in Bridport, West Dorset, DT6 4JA 01308 427 500. Parking facilities and the entrance are at the rear of the store. The store is open Monday to Saturday, 9.00am - 6.00pm; we do not close for lunch.
Our team of experienced WSET trained staff are on hand to offer advice and to carry cases to your car.
We offer our full range of Wines, Spirits and liqueurs, as well as Palmers Fine Real Ale on draught and in bottle.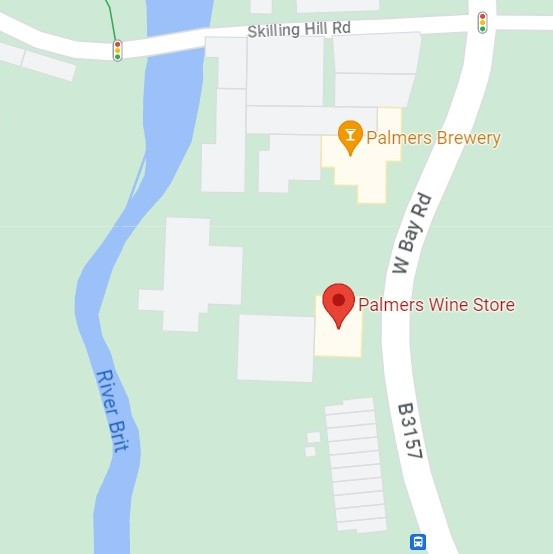 Please click this image to open Google maps.