New Zealand
New Zealand Red
New Zealand Red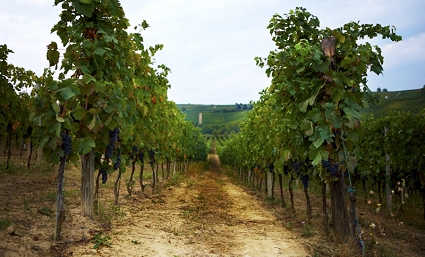 If the natural home of Pinot Noir in the Northern Hemisphere is Burgundy in France, then its home in the Southern Hemisphere must be Central Otago in New Zealand. Delicious red fruits combined with supple tannins and fresh acidity to give beautifully balanced wines. Felton Road leads the way, supported admirably by Domaine Road, surely a new star of the region. To the North in Marlborough Delta produce wonderful Pinot from a coastal site at Dillon's Point, whilst Allan Scott and Isabel Estate complete of our list. From Martinborough we offer the excellent Ata Rangi, particularly "Celebre" which brings Rhone like nuances.
Displaying 1-5 of 5 results.
From the hastings area of hawkes Bay, this 100% Pinot Noir fruit from a 100ha site. Varietal berry and ripe cherry aromas, with vibrant flavours of red berries and spice. A fresh and lively palate, with silky tannins and a lingering finish.

Classic cranberry and red current aromas giving us a wine with enough bite and texture to be foody but with enough generosity of fruit to be a delicious glass on its own. A touch of oak in the wine making lends a little soothing creaminess to the whole. Pretty, poised and textural.

This Pinot Noir very much a New World style with typically varietal black cherry aromas along with dark berry and cherry flavours, backed up with ripe, smooth tannins and a long finish. This is a food-friendly style that will benefit from cellaring for up to 6 years.

A blend of 98% Syrah and 2% Viognier from the Gimblett Gravels and Pa Bridge area of Hawke Bay. Cool steel fermentation is followed by 10 months in Barrique. An excellent savoury, gamey, red fruit nose with a palate of aromatic, red fruit.

From a single vineyard in Hawkes Bay, North Island and produced by the collaboration between winemakers Fiona Turner and Matt Thomson. A restrained savoury palete of black fruit with hints of pepper and spice.