Beaujolais
Red Beaujolais
Red Beaujolais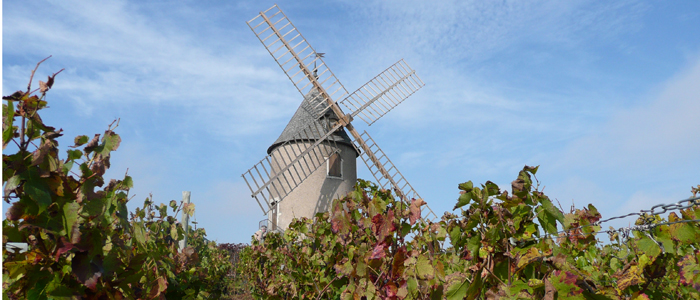 The Beaujolais rivals Alsace for the most beautiful region in France and its wines deserve much wider acclaim. The Gamay variety combines with the granite soil and maceration carbonique fermentation process to produce wines of tremendous quality with each of the "Cru" villages having a different character. Our Beaujolais Villages from Domaine Gy-Sablon offers great value and our St Amour from Domaine des Pins and Domaine de the Portes du Paradis are heavenly. The Fleurie from Domaine Andre Cologne is full of raspberry fruit and Brouilly of Domaine des Tour and Domaine Les Roches Bleues are supple and silky. Laurent Guillet at Domaine de la Chaponne is a rising star of Morgon and the Moulin a Vent of Jacky Janodet and Jerome Janodet repay cellaring with nuances of Burgundian Pinot Noir.
Displaying 1-6 of 6 results.
A delicious vibrant Beaujolais. Supple cherry and raspberry fruit on nose and palate.

This Beaujolais Villages from Domaine Andre Colonge et Fils is light, fresh and classic. Supple and well-balanced, it has a nose of blackcurrant bud and fresh grapes with crunchy red fruit flavours on the palate.

Jacky Janodet has long been a star of the Beaujolais with 7ha of the finest gravel and vines of over 50 years of age. These wines are rich and firm and mature beautifully with age.

Located near Morgon and Fleurie, Chiroubles is home to bright and lively young wines such as this La Forge from Domaine de la Chaponne. Fragrant aromas of fresh summer berries are balanced with soft red fruit flavours and smooth tannins.

Serge Cologne has an exceptional 7.3ha site in Fleurie and has been joined by sons Samuel and Landry. A star of the Beaujolais, these wines drip with sappy, raspberry fruit.

Chateau des Tours produce this elegant Brouilly. Creamy fruit, silky tannins and perfect balance.