Merum Priorati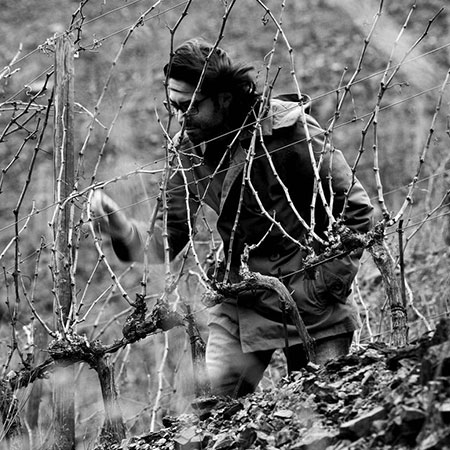 Merum Priorati is one of the most important wine estates in Priorat, founded in 2004 by two Catalan families, and located in the east of the appellation around the pretty village of Porrera. The 3 vineyard plots (Les Foreses, Plana Marjot and Les Escomelles) cover a total of 103 hectares, but just 29ha are given over to vines, as this is one of the wildest, most rugged terrains, where few vines thrive and those that do produce less than 1 kg of grapes per vine (and as low as 250g per vine for the older Garnacha and Cariñena plants). Vineyards here are not measured in hectares, but by numbers of vines planted, due to extreme terracing and contours on these stunning mountainsides. There isn't what you'd call soil more just a carpet of broken black slate called Licorella.
5 grape varieties still manage to thrive here on the estate: Garnacha, Cariñena, Syrah, Cabernet Sauvignon and Merlot.
Winemaker Roger Oferill's impeccably made but not over polished wines are truly hand-made: fermentation is in small, open top vats with long cuvasion and the wines are intense and seriously complex against a backdrop of bright and vibrant modern fruit.
Displaying 1-1 of 1 result.
The wine is deep and moody yet captures a brightness and elegance remarkable for such a powerful wine. Sweet mulberry fruit is surrounded by herbal notes of thyme and fennel and underpinned with a hint of vanilla. Very ripe, fine tannins allow the sweet, juicy fruit to dominate but be balanced by the seriousness of leather, tobacco and coffee notes.