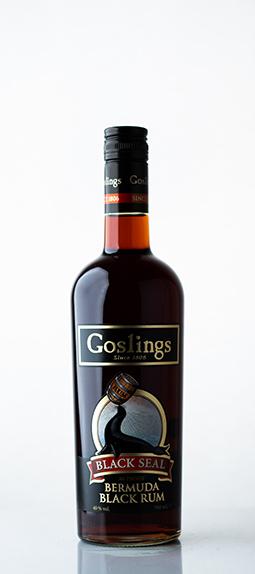 Goslings Black Seal Rum
Producer:
Wine Description:
Probably Bermuda's most famous export and the essential ingredient in the national cocktail the Dark n Stormy where Gosling Dark Rum is mixed with the local ginger beer.
Tasting Note:
Gosling's Black Seal has a rich, intricate flavour, well balanced and nuanced with butterscotch, vanilla and caramel. Very fragrant with herbal sharpness. At the finish there is a softness and elegance.
Press Reviews:
Premium - 2013
The Rum Masters (The Spirits Business)

Gold