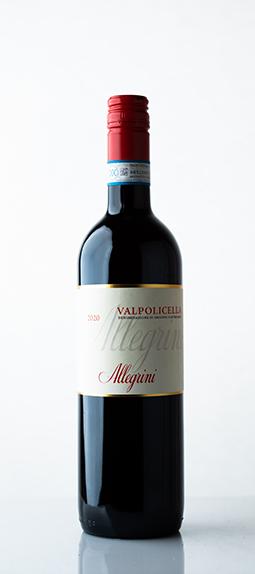 Allegrini, Valpolicella
Promotion:
Was - £16.25
Now - £13.81
Wine Description:
This wine is ruby red in colour, with youthful highlights. On the nose, fragrant fruit with prominent notes of dark cherries and fresher hints of pepper and aromatic herbs, typical of Corvina and Corvinone, the historic varieties of this appellation. This Valpolicella is impressively lively and playful on the palate, whilst exhibiting delicacy and finesse at the same time.
Producer Description
Love for the land has been the driving force behind the Allegrini family's commitment to enhancing the potential of Valpolicella and its viticultural traditions. The far-sighted choices made by the company have made it one of the leading wine companies in Italy, and thus the new generation of wine-makers in Valpolicella look to Allegrini wines as an indisputable benchmark.
The innovations introduced by Franco can be summarised in three main points: Gradual introduction of barriques used in tandem with traditional Slavonian oak barrels and, at the same time, a reduction in the ageing period so as to preserve the intrinsic flavour and aroma of the fruit. Revision of the consolidated technique of Ripasso: substitution of the pomace with a percentage of grapes dried using the appassimento method, so as to trigger a 'second fermentation' and confer a singular complexity to the wine as well as an elegant and well-balanced profile. A substantial modification to the appassimento method was achieved via the concept and creation of "Terre di Fumane", a veritable 'jewel in the crown' of Valpolicella wine-making. Thanks to the ideas of Franco – supported by technical and scientific research – ideal conditions have been created for the drying and preservation of the grapes used to make Amarone and Recioto, thus guaranteeing high qualitative standards.

After having explored ways of improving the local vinification techniques, Franco and his brother Walter also gradually introduced important innovations into the vineyards: they carried out wide-ranging experiments with the Corvina grape, which is the dominant variety in Valpolicella and one of the most interesting Italian autochthonous grapes. Its merits may be appreciated in La Poja, the company's 'cult' wine made with 100%Corvina. Over time, the vine-training in the Family's vineyards – the Trentino pergola (trellis) system, traditionally used in Valpolicella – was substituted by other systems to increase plant density. Finally, a densely planted vineyard was created using the international varietals Merlot, Cabernet Sauvignon, and Syrah in the flatlands of Villa Giona.