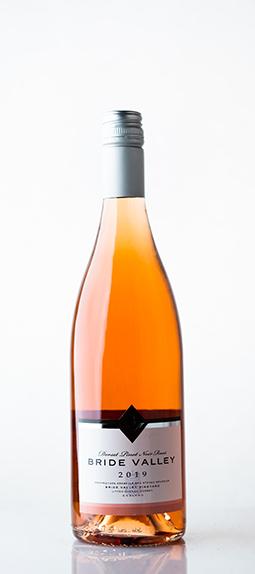 Bride Valley Pinot Noir Rose
Region

Vintage:

2019

Producer:

Grapes:

Pinot Noir
Wine Description:
his great aperitif and food rosé is brighter and pinker than the fashionably pale rosés from Provence. The nose shows summer red fruits and the palate is nicely rounded with Bride Valley's refreshing natural acidity on the finish.
Producer Description
After a celebrated career in wine – and inspired by the chalky, south-facing slopes of his wife Bella's Dorset sheep farm – Steven Spurrier joined the English sparkling wine revolution.
In 2008, he and Bella went to Burgundy's famous Pepinieres Guillaume vine nursery, where they selected the finest Chardonnay, Pinot Noir and Pinot Meunier root stocks.

In 2011 the first Bride Valley harvest was picked. It sold out on release in 2014.

There are now 10 hectares under cultivation, producing three elegantly sparkling English wines in the heart of Dorset's breathtaking Bride Valley.