Rose Wine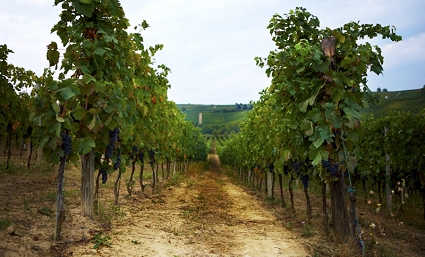 Rose wine has seen a huge increase in popularity over recent times and a once summer only wine is now a year round phenomenon. France majors in our list with Domaine de Pellehaut producing an excellent rose from Gascogny. Chateau de le Presle and Andre Dezat supply a wonderful Pineau d'Aunis and Sancerre from Loire respectively, with Domaine Clair and Domaine Bouvier producing excellent Pinot Noir in Marsanny, Burgundy. From the Rhone Bonnefond makes wonderful VdP Syrah. From Bandol, Domaine Lafron-Veyrolles delivers outstanding Mourvedre and Domaine de Rimauresq are a leading light in Provence. Further afield Delheim Estates produce an excellent Pinotage and a delicious Circumstance Merlot comes from Waterkloof, both from South Africa. From Italy, the Ca dei Frati have an excellent Lugana and Charles Melton produces a most luxurious rose from the Barossa in Australia.
Displaying 1-10 of 16 results.
From the cool climate region of Trentino, this Pinot Grigio Blush shows bright, crisp acidity with light, fresh red berry fruit.

From an historic, family owned, 300ha domaine in Gascogny, a wonderful fresh rose made from Merlot and Tannat. Fresh, summer red fruits.

One of the best value Rose we've tasted, this classic Provence style Rose from Domaine De Cassagnau is made in the foothills of the Pyrenees from a blend of Cabernet Franc, Cabernet Sauvignon and Malbec is truly great value.

Luscious strawberry ice cream on the nose supported by a bright, berry fruited palate and an off-dry finish. Hugely juicy!

A youthful fruit driven rose from Spain's famous Rioja region. Fragant florals on the nose. Perfect for a summers day paired with fish or salad.

Delicate pink in colour, with subtle aromas of strawberries and redcurrants. On the palate it is fruity with a slight spicy Mediterranean tang- the perfect pairing with a mezze board or charcuterie.

From the Simonsberg district of Stellenbosch, a wonderful Pinotage Rose. Full of summer fruit flavours, it is crisp, fresh and delicious.

This is always a really excellent bone dry and full bodied Rose from Camargue. The vines have an average age of 30 years and are Grenache Noir and Gris (60%), Syrah (5%), Cincault ( 5%) and Cabernet Franc (30%). Aromatic, tasty and very good.

A fresh and elegant rose from the King of the Languedoc Gerard Bertrand. A beautiful salmon colour achieved from soft pressing and free run juice resulting in pure, crisp fruit and minerality.

From Salway Ash, a delicious, ripe, fruity blend of Pinot Noir, Pinot Meunier and Rondo. Strawberries and cream on nose and palate.