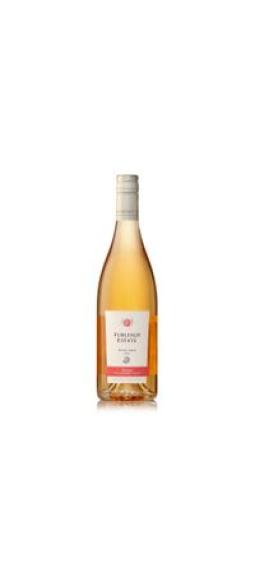 Furleigh Pinot Noir Rose
Region

Vintage:

2021

Producer:

Grapes:

Pinot Noir
Wine Description:
Delightful dry and delicate rosé packed with soft summer fruits. It has a very pale salmon colour and fine legs. On the nose, enticing aromas of wild strawberry and redcurrant are enhanced by peach melba, nectarine and kumquat. Appealing flavours of rosehip, redcurrant and whitecurrant dance on the palate with a touch of ruby grapefruit.
Producer Description
Furleigh Estate is 85 acres of vineyard, lakes and grazing land surrounded by woodland. The area is teaming with wildlife; buzzards fly overhead; deer, pheasants and partridge roam the vineyard, while heron fish regularly from the lakes to which our resident geese return each Spring.
Four years of careful planning and investment has transformed the former dairy farm into a modern and productive vineyard and winery.
Over 22,000 vines grow on the south facing slopes of the Estate. 15,000 of these are Chardonnay, Pinot Noir and Pinot Meurnier used to produce our classic quality sparkling wines. Bacchus and Rondo are also grown to produce fine still wines.
A 5,000 square foot winery was built in 2007. This now accommodates a specialist pneumatic press, designed to carry out the very gentle whole bunch pressing required for quality sparkling wines. Temperature controlled stainless steel tanks from Italy and Germany, oak barrels from Cognac and riddling and dosage machinery from Epernay in France complete the major equipment.
A temperature controlled cellar provides the ideal conditions to store still wines and mature sparkling wines on their lees, so as to develop the best flavours and mousse possible.