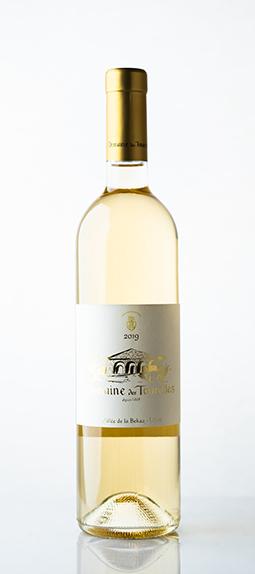 Domaine de Tourelles Blanc, Bekka Valley, Lebanon
Region

Vintage:

2022

Producer:

Grapes:

Chardonnay, Viognier, Muscat / Muscatel / Moscato
Wine Description:
Domaine de Tourelles was established in 1868 and is highly acclaimed. From the Bekka Valley, a blend of Chardonnay, Viognier and Muscat. A nose of apricot and pear with a palate which is dry, broad and delicious.
Tasting Note:
This wine seduces with exotic fruit and floral aromas on the nose which follow through on the palate, with a juicy and mouth-watering finish.

Download full product details
Food Suggestion:
Enjoy with a variety of Mediterranean nibbles from Lebanese Mezze to Spanish tapas.
Producer Description
Domaine des Tourelles was founded in 1868 by French adventurer François-Eugène Brun and is one of the most highly acclaimed and oldest wineries still operating in Lebanon. It was also the first commercial cellar in 'modern' Lebanon to produce wines, arak and other spirits. This place has history! The Brun family owned and ran the winery up until the last descendant died in 2003 but luckily two local families - the Issa and Issa el-Khoury families - joined forces to buy the property and continue the fine tradition of winemaking. Today, this Bekaa Valley estate is run by the three Issa children - twins Faouzi and Johanne and their sister Christiane, alongside Emile Issa-el Khoury, son of one of the co-owners. This young and dynamic combination have introduced a handful of practices in the vineyards and cellar including the use of indigenous natural yeasts, no fining or filtering, and only very small amounts of sulphur. These techniques along with fruit from 40 hectares of ancient, organically cultivated and dry-farmed vineyards (among the oldest in the valley) and a winery perfect for hands-off winemaking, make Domaine des Tourelles one of the finest boutique wineries in the Middle East