Specialist Spirits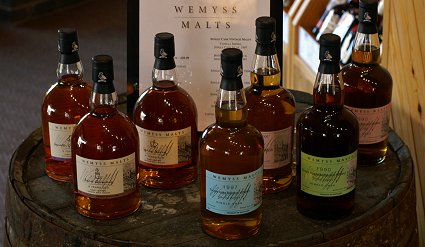 In addition to our list of wine, we also offer a selection of specialist Spirits, Liqueurs and Crème de Fruits.
Displaying 1-10 of 58 results.
N/A
(1 x 75cl)
£10.50
N/A

Created by Parisian chemist / wine merchant Joseph, Dubonnet its a delicious blend of herbs and wine made from Grenache, Muscat and Carignan. The fermentation is prematurely stopped with the addition of alcohol in order to leave some residual sugar.

A blend of Cider Brandy and sweet, Kingston Black apple juice. Great as a chilled aperitif.

N/A
N/A
1 Unit

£16.50
N/A

A traditional cider brandy made from distilled apple cider. This 3 year old is the youngest and freshest they produce and retains a delicious apple fruit and slight floral flavour.

N/A
N/A
(1 x 70cl)
£17.00
N/A

Triple distilled, 100% pure grain and charcoal filtered. Smooth and easy drinking.

N/A
(1 x 70cl)
£19.00
N/A

Luxardo Sambuca is an Italian liquor infused with green aniseed from Sicily and elderberries, then matured for 6 months in Finnish wooden vats.

Palmers have been ageing and blending Golden Cap Whisky at The Old Brewery in Bridport since the 1920s. Golden Cap is a generous 50-50 blend of North British Distillery Single Grain and Glen Grant Single Malt, married with our own spring water, before being bottled and labelled by hand. Delicious, light and fragrant, it beats many a blended whisky.

N/A
(1 x 70cl)
£19.99
N/A

A French made aniseed based spirit.

A blend of aged Cognac and grape juice. Delicious as a sweet apertif or digestif and with blue cheeses.

The generic Sweedish Vodka produced from grains grown in Southern Sweeden, a clean, fresh style.

N/A
N/A
(1 x 70cl)
£21.00
N/A

The famous Jamaican Rum produced by Diageo bvelnded in the final stages of production with an indigenous concoction of Carribean Spices.