Burgundy
White Wines of Burgundy
White Wines of Burgundy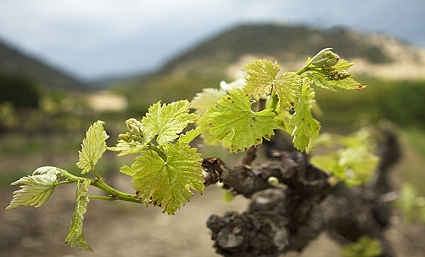 No other wine producing region produces the range and quality of white wine than that of Burgundy. Crisp and racy, buttery and tropical Chardonnay excels as White Burgundy. The same rules apply; knowledge of the growers is all; we have developed excellent relations with some of Burgundy's finest producers. Our Chablis is sourced from the excellent quartet of newcomer Domaine Jean Dauvissat Pere & Fils, Domaine Moreau-Naudet, Domaine Gilbert Picq and Domaine Louis Michel. From the Cote de Beaune excellent wines; Meursault from Domaine Patrick Javillier, Pascal Prunier-Bonheur's St-Romain, Chassagne-Montrachet from Domaine Fontaine-Gagnard and Domaine Bernard Moreau. From the Cote Chalonnaise, Rully from Vincent Dureuil-Janthial, Givry from Domaine Ragot, and Montagny from Domaine Chanson. The Maconnais brings St Veran from Domaine de Croix de Senaillet and Pouilly Fuisse from Chateau de Fuisse.
Displaying 1-10 of 34 results.
Chablis
(1 x 75cl)
£12.00
2015

One of the great mavericks, a Sauvignon Blanc from the Chablis district. A nose of mild gooseberry and minerals with an elegant palate.

Burgundy
(1 x 75cl)
£12.00
2014

Fresh, fine and lean, this is an elegant unoaked MÔcon-Charnay. Delicate citrus blossom on the nose with a savoury, mineral palate.

Chablis
(1 x 75cl)
£16.00
2012

A modern style of Chablis showing riper fruit of pear, citrus and stone fruit with fresh acidity and minerals. Gilbert Picq is one of the rising stars of Chablis.

Burgundy
(1 x 75cl)
£16.50
2014

Burgundy
(1 x 75cl)
£16.50
2013

Domaine Chanson has parcels of grapes across several Premier Cru vineyards in the Cote Chalonnaise and the Cote dOr which are used to make their Bourgogne. Citrus fruit with a silky texture and light, flinty, smoky character from well integrated oak.

Burgundy
(1 x 75cl)
£16.50
2015

Burgundy
(1 x 75cl)
£17.25
2012

From the exceptional Cellars of Bernard Vallet, a wonderful Bourgogne Blanc with golden, yeasty, honeyed fruit and fresh citrus acidity. Top quality.

Burgundy
(1 x 75cl)
£17.50
2013

Burgundy
(1 x 75cl)
£18.25
2015

Richard Martins wines are delicious. His wines are wonderful. A superbly balanced, mineral nose with a bright, generous palate of creamy, green apple.

Burgundy
(1 x 75cl)
£18.50
2014

From a 1.5 hectare plot in the Champ Pourot vineyards, aged for 10 months in oak, 25% new from 50 years old vines.