Spanish Red Wines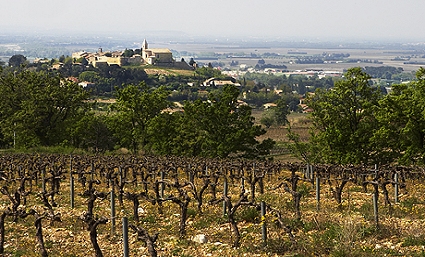 Tradition and innovation are easy bedfellows in the wine regions of Spain. As ever, we search for a combination of both styles to create our list, with quality character and value a must. The historic region of Rioja is well represented on our list with Bodegas Riojanas, Remelluri, Miguel Merino and our new star of Bodegas Martinez Lacuesta. Elsewhere, Juan Gil produces powerful and distinctive Monastrell from Jumilla. Binnissalem blaze a fine trail in Mallorca; with Bodegas Borsao in Campo de Borja, Huerta de Albala in Cadiz and Castell dei Remei in Coster del Segre adding colour and quality to our list.Cutting a dash is Jose Manuel Ortega with his fine Urban Ribera from Ribera del Duero.
Displaying 1-10 of 30 results.
Bodegas Borsao produce some of the best value Garnacha in Spain on the slopes of the Mancayo Mountain. Deep, fresh, juicy red fruits on nose and palate.

From Jumilla a delicious blend of Monastrell and Shiraz. A ripe, spicy nose is followed by a palate of cakey, juicy fruit.

Covitoro is Toro's foremost co-operative (founded in 1974) and second largest producer, with over 1,000 hectares, and the oldest vines in the region. The Toro region is best known for premium reds. While the abundance of high quality fruit from old, gnarled, unirrigated bush-trained vines is perfectly suited to this purpose, modest grape prices also make Toro a great source of distinctive, well-made wines at more accessible prices - something at which Covitoro excels. Plantings are mainly Tinta de Toro, with some Garnacha for softer reds. There are also small plantings of Malvasia and Verdejo, which give an attractively fresh white similar to neighbouring Rueda. Having escapedphylloxera, many old vineyards remain with vines on their own rootstocks. Vineyards are healthy and virtually organic as the climate allows minimal chemical intervention.

A vibrant 100% Tempranillo that over-delivers in character and value. A youthful, fruity red with ripe, juicy black fruit aromas and hints of sweet spice. The palate has flavours of black cherry, more sweet spice, and a warming mouthfeel with gentle tannins. A hint of liquorice and sour cherry on the finish.

N/A
(1 x 75cl)
£10.00
2017

Pronounced aromas of dark plum and bramble fruit with hints of peppery spice. The palate has layers of red fruit, blackberry and mocha notes, together with ripe tannins. The result is a rich and complex red with a full finish.

200 hectares of estate vineyards near Alfaro provide the basis of the Artesa range and the best of these, at high altitude (500 to 600 metre), with mature vines and poor, stony soils, have been converted to organic production. Fermented in stainless steel. Matured for 3 - 6 months in new American oak barrels. Vibrant plum and cherry aromas combine with woody, herbal notes. The palate is complex with juicy bramble fruit, black pepper, and lifted, savoury characters.

A forward and attractive, modern, style of Crianza with lifted aromatics of violets and bramble fruit - complemented by perfumed jasmine notes, pepper and spice. Substantial on the palate, with black fruit, ripe tannins and a gently toasty, savoury finish.

From the Penrubia district of Jumilla east of Alicante, 100% Monastrell from 50 year old wines. Plum, cherry and chocolate with gentle oak.

Cakey cherry and plum fruit with lashings of soft, vanilla oak and fresh acidity. A great value Reserva from an excellent vintage.