White Loire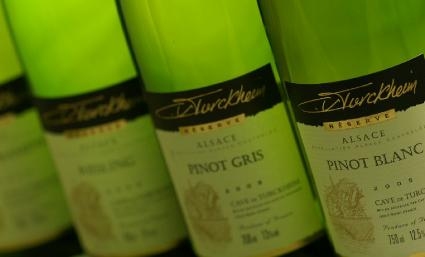 The white wine of the Loire is dominated by Muscdet, Chenin Blanc and Sauvignon Blanc. From the Nantais in the west crisp, fresh Muscadet Sur Lie is produced by Chateau du Coing de St Fairce and Chateau de Chasseloir. Chenin Blanc dazzles in Anjou with Chateau de la Roulerie producing fine Anjou Blanc and Savennieres from Domaine de Closel. In Touraine, exquisite peach and apricot flavours stem from Domaine Couly-Dutheil's Chinon Blanc and Touraine Sec from Charles Jouget. In the Upper Loire Sauvignon Blanc reaches the heights with Touraine Sauvignon from Domaine de Corbillieres and Chateau de la Presle. The Sauvignon Blanc from Sancerre brings keen gooseberry and gunflint flavours; Sancerre Andre Dezat, Henry Pelle and Phillippe Giraud among the finest. Domaine de Thibault produces excellent Pouilly Fume.
Displaying 1-8 of 8 results.
Steely and structured with concentrated citrus fruit and a leesy texture. Top Muscadet.

Classic white Loire, bursting with light and fresh citrus fruit and fantastci texture. An extended period of lees contact after fermentation leads to a greater complexity of flavour and character.

This is a wonderful, bone dry but forward Vouvray from a very top domaine. Soft, perfumed stone fruit and melon flavours with complexity and balance.

An outstanding wine! A vibrant nose of minerals, citrus and celery leaf with a lean palate of citrus, gooseberry and minerals balanced with keen acidity.

Domaine Andre Dezat produces some of the very best Sancerre in Loire. From five separate sites over 20ha, this is pure, delicious, top class Loire Sauvignon Blanc.

A superb, lean, unoaked, 100% Chenin Blanc from a fine home. áApricot on the nose with a very fine palate of fruit, texture and acidity.á

From a single vineyard site owned by the Renou family. á100% Chenin Blanc aged on lees and in oak for 8 months. áFull and ripe on palate with pear and nutty notes.á

This is one of the finest domaines in Chinon with some the best terroir. 100% Chenin Blanc, ripe, and complex peach fruit with mineral balance.