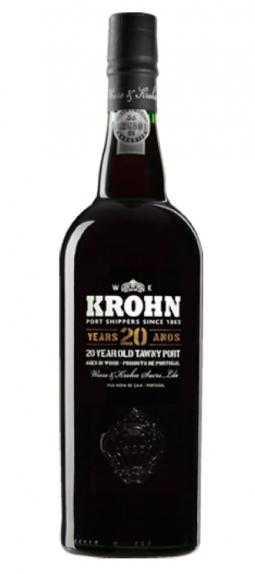 Krohn 20 Year Tawny Port
Region

Douro, Portugal

Producer:
Wine Description:
A blend of over four traditional varieties trodden by foot with an average afe of over 20 years. Burnt sugar, roasted nuts, baked fruit and smooth tannins. Wonderful.
Producer Description
Wiese and Krohn were founded in 1865 by two Norwegians named Theodor Wiese & Dankert Krohn. The Krohn estate, Quinta do Retiro Novo is based in the Rio Torto Valley.