Spain
Spanish White Wines
Spanish White Wines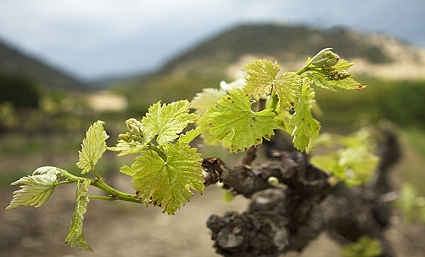 Spanish white wine is one the crest of a high quality wave. Producers using traditional varieties such as Viura, Verdejo and Macabeo allied to noble varieties such as Sauvignon Blanc and Chardonnay are creating wonderful, aromatic cool fermented wines. None typify this approach more than Bodegas Naia in fashionable Rueda and the excellent Bodegas La Val and Groupo Galiciano using the Albarinho variety in Rais Baixas. Traditional wines are represented by the full flavoured white Rioja of Bodegas Riojanas and the sublime white Rioja from Remelluri with nuances of white burgundy fruit.
Displaying 1-9 of 9 results.
Classic un-oaked white Rioja full of ripe, stone and tropical fruit.

Bodegas Naia are a star of Rueda with 21ha in La Seca, Ruedas top Cru. A blend of Verdejo and Sauvignon Blanc. A full fruit, chunky mineral nose with a fresh, spicy, tropical fruit palate.

A superb value Albarino. A nose of citrus fruit and wild flowers with a weighty yet fresh palate of ripe fruit and acidity. Excellent value.

DO Terra Alta is located in the Tarragona province of Catalonia. Produced by the highly regarded Edetaria estate it has lovely, rich, broad fruit on the nose with a broad, ripe palate and citrus acidity,

100% Verdejo aged on lees from the estate top vineyard of 23 year vines. Bodegas y Vinedos Nieva is a top producer in Rueda.

The wines of Bodegas Tobelos are a fusion of tradition and modernity, guided to satisfy new tendencies and life styles.

Situated in prestigious Condado de Tea, a single estate Pazo san Mauro produce excellent Albarino. A superb, fragrant, zesty nose and a palate of vibrant, spicy fruit.

A superb white from Galicia's smallest DO (Denominacion de Origen), Monterrei, located in North West Spain. Made using indigenous yeasts, without oak, and left to age on its lees, this is a wonderful fruit-driven expression of artisinally-crafted Godello/Treixadura.

From the Binissalem DO in Mallorca, this is a blend of Prensal Blanc and Chardonnay. Peach and honey on the nose with a broad, buttery palate and excellent citrus finish.